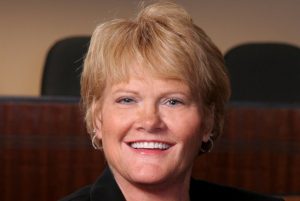 As we begin a new year I would like to provide some highlights of the previous year and a look at the upcoming initiatives. There is a lot of good to share.
In development news, we have seen improvements and re-development at the Highland Village Town Center. Painted Tree Marketplace opened this spring. This market concept is a hit in our community and is doing very well. We are excited to welcome Salerno's, a long-time area Italian staple. Salerno's will open early in 2019 in the southwest corner of the center. New features include a wood burning pizza oven, a chicken rotisserie and a Tuscan-like outdoor patio giving it a true Italian atmosphere. Salerno's is part of the Salerno Pizza Company owned by Morris and Michael Salerno. Rift to Reef, known at Denton County's premier aquatic pet and ecosystem retailer, is open offering freshwater and saltwater aquarium design and installation. The property owners, Brixmor, have begun exterior upgrades to the Center as well.
Hillside Grill opened in October and has quickly become a favorite for many in our city and the surrounding area. Stip|Stir Cofee House is open in The District bringing craft coffee, tea and a quiet place to work or visit with friends. Lambeau's America Kitchen & Tap is currently under construction at The Shops at Highland Village with plans to open early in 2019. Mud Pie, The Knot, Studio 360 Med Spa are also open, just to name a few of the new businesses who have chosen Highland Village. We are also excited to welcome a retro video arcade, The Realms of Arcadia, set to open early 2019 at Sellmeyer and Justin Road.
Ladera Highland Village recently held their grand opening event. This 55+ active community is an age restricted, maintenance free, gated residential community integrated with walking trails, parks and open space. The community will consist of approximately 100 homes.
We continued our focus on public safety to increase protection and service to public safety staff and our residents. Our public safety departments have continued to improve the work they do for our residents with response times exceeding the industry standard 99% of the time. This change is credited to improvements in technology as well as public safety operations. We made the safety of our youth a priority by funding an additional School Resource Officer, so we now have two SRO's for our four schools. LISD provides 50% of the funding for one SRO which has been dividing their time between one middle school and three elementary schools. LISD adopted a new policy requiring a dedicated SRO for the middle school in order to receive the 50% funding. Our Community Policing model emphasizes involvement and presence in all schools so we approved funding for the additional SRO to focus on the elementary schools.
Last year we implemented a new utility rate structure and a rate increase. While it was a difficult decision to raise our resident's rates, it has proven to work as planned with enough funds available to repair three wells that failed this summer.
Community Waste Disposal began solid waste service in our City in September. Adjustments were made to the collection routes in order to better serve our community. We began notifying residents of the change in June so the transition went smoothly. Residents receive enhanced service with bulk pickup on every collection day and the ability to place recyclables outside the recycling cart. And with so many purchasing so much on-line, that is a big help!
Staff has continued the work on the bond propositions approved in November 2017. The $7.15 million General Obligation Bond was issued in 2018 for street improvements at $2.8 million and parks and recreation improvements for $4.29 million. Since approval the projects have been in design and engineering phases with construction likely to begin this year. The street improvements include full reconstruction of 22 streets. The parks and recreation improvements include an extension of the Brazos Park parking lot which should be complete early 2019, reconstruction of Kids Kastle, dredging and drainage improvements to the ponds at Unity Park, redevelopment of a section of Unity Park to add an additional softball field, , resurfacing and replacing the walking trail at Victoria Park, construction of a sidewalk along Highland Village Road from the Municipal Complex to Sellmeyer Lane, and roadway improvements at Sunset Point Park.
Doubletree Ranch Park has been open one year and is a very popular spot for family gatherings, parties, and weddings. In December we approved enhancements to provide even more amenities to the park, these include a play area for children 2-12 which is ADA compliant and includes a playground, swings, and play features for children with sensory challenges. An additional swing area for older teens and adults will be added and feature outlets and a USB charging station. Shade structures will also be placed in the green areas adjacent to the splash pad.
Copperas Branch Park was released back to us after TxDOT used the area as staging for the construction of the I-35E Express Project since 2013. City crews worked to prepare the park for public use re-installing the boat ramp pier and adding new decking, working with a contractor to patch and seal the parking areas, restoring the public restrooms and the facility for use, installing signage and removing dead brush and trees along with general debris clean up. The Highland Village Fire Department along with area fire departments conducted a prescribed burn to remove five-years of overgrowth in the park. This budget year we funded a Master Plan for Copperas Branch Park, including the eastern quadrant of Highland Village over to Doubletree Ranch Park, to gather input and determine the best use and development of this area in an effort to plan for the future. Stay tuned for information on public meetings and how to provide input on the planning for the park.
We have seen that our community is extremely generous and giving with many donating to events we held to raise funds for veterans and the families of fallen police officers. This year we partnered with the Denton County Veterans Coalition during our Fall Festival to help them raise funds for the work they do in assisting Denton County veterans in need. Our TXFallenPD Tribute Event nearly doubled their fundraising goal. The support and generosity of our sponsors and community we were able to provide a $58,573.76 check to the Texas Police Chiefs Association's Foundation.
We had one staff change this year, fire chief Brad Goudie took a position with Seabrook, Texas so he could be closer to his family. We are in the process of recruiting a new Fire Chief. Travis Nokes has been serving as Interim Chief.
Every week the City Manager's office publishes the City Manager's Report which details, by department, the initiatives, accomplishments and tasks completed for the week. You can sign up to receive this informative report by visiting the city website at highlandvillage.org and selecting "Notify Me" and then sign up to receive the City Manager's Report under the "Blog" section. This is an excellent way to stay informed with what is taking place in the City on these projects, as well as others, and how your tax dollars are being spent.
This year we updated the City's Mission Statement and City Values and used them as the framework to continue providing efficient services to our residents and visitors. We worked with City staff through the process and once again I was reminded of their commitment to quality service. It is our goal this year to continue that level of service which makes Highland Village the wonderful community we all love.