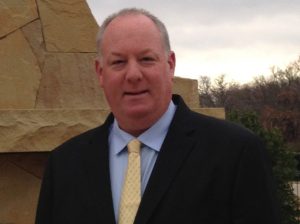 Happy New Year 2019 from Town Hall
Greetings and Happy New Year. There were many accomplishments and successes for your Town of Double Oak in 2018 due to the incredible work of so many people. Probably the biggest accomplishment that affects everyone in the town was the bold decision and vote of town council to lower our ad valorem property tax rate to $0.23000 cents. Our municipal property tax rate is one of the overall lowest in Denton County and North Texas. This achievement is a result of our citizens, town staff and elected officials staying true to our Double Oak history, who we are and what we desire our town to be now and in the future.
Thank you to our wonderful residents, town employees, Double Oak Volunteer Fire Department and Police Department, Double Oak Women's Club, our community businesses and church, dedicated volunteers who serve on town boards, commissions, committees and council, our neighborhoods and homeowners associations, our two outstanding school districts, the local media and all elected officials at different levels who represent our town. As good as 2018 was, I know by working together, we will see many more accomplishments in 2019.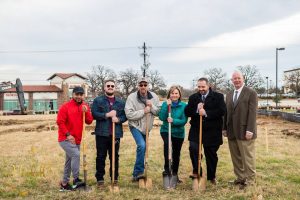 As a small Texas town, elected leaders have always tried to balance the needs and wants of the residents within our conservative budget and low tax rate. Your town of Double Oak is debt-free. We value our storefront and home-based businesses and welcome Old Town Market to our community. (We hope to publicly announce soon another wonderful store front business that wants to call Double Oak home.) The businesses help the Town of Double Oak and our residents through their ad valorem and sales taxes. Double Oak sincerely appreciates all of our town businesses and encourages our residents and neighbors to use them.
Passing of the County Judge's Gavel from Mary Horn to Andy Eads
Each New Year's Day it has become a tradition of mine to attend the swearing-in of our newly-elected Denton County officials. The historic Denton County Courthouse on the Square is always buzzing with excitement with family and friends present to witness the oaths of office. It is a very special occasion to see our elected leaders place their left hand on the Bible and raise their right hand.
Denton County Judge Mary Horn previously announced she would not seek re-election and would be retiring. She and her husband, former State Representative Jim Horn, have honorably served Denton County for many years. Mary was elected as Denton County Tax Assessor in 1992 and served in that capacity for 9.5 years. She took the seat as Denton County Judge in 2002. Judge Horn is a trailblazer being the first woman elected and the longest serving officeholder as Denton County Judge. Because of her leadership and outstanding service, she has been recognized over the years with numerous awards and honors. Denton County has seen tremendous growth and under Mary's leadership the county has planned and prepared for this growth and is in terrific financial shape with the best bond rating and one of the lowest tax rates of all Texas counties.
Judge Horn has made herself available to Denton County residents, county departments, mayors and cities. She has always been there to advise and share her wisdom and to give her support to all of Denton County.
Thank you Judge Mary Horn for your years of dedicated service to Denton County and our Town of Double Oak. God bless you and your family in the years to come.
Our beloved and respected Denton County Commissioner Andy Eads has represented Precinct 4 since being elected in 2007. Commissioner Eads wasted no time after being elected immediately going to work on transportation projects. He knew growth was coming and Denton County needed improved highways. Throughout his tenure, his leadership has been instrumental in the effort to rebuild nearly every state highway in his precinct. Andy is recognized as a leader in regional transportation matters and is honored to serve on the Regional Transportation Council. Commissioner Eads works daily with local, county, state and federal officials on transportation matters.
Andy has been outstanding as our Precinct 4 County Commissioner. I often tell him he must have a twin because he attends almost every community event and important meeting across his precinct. He holds regular monthly meetings with his cities and keeps all of us informed on the status of projects. He keeps up with local news and events as they happen and a mayor or town manager can always count on Andy or his staff to call to find out if we need anything.
He, and his wife Ginger, are involved in many civic and non-profit organizations across Denton County. It has been a pleasure to see the Eads children grow-up and keep up with their many accomplishments. And, Andy's parents are some of the nicest folks a person can ever know.
Andy, thank you for your leadership of Precinct 4. You are the perfect example of what a public servant should be. You are determined and driven to make Denton County the best county in the State of Texas. I cherish our close friendship and thank you for your mentoring over the years. Double Oak thanks you and wishes you much success as our next Denton County Judge. God bless you, your family and your staff.
Congratulations Denton County Judge Andy Eads sworn-in on January 1, 2019.
Dianne Edmondson takes over as Denton County Commissioner for Precinct 4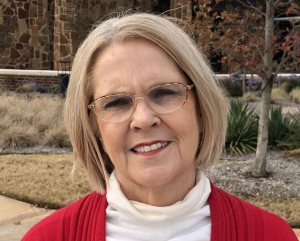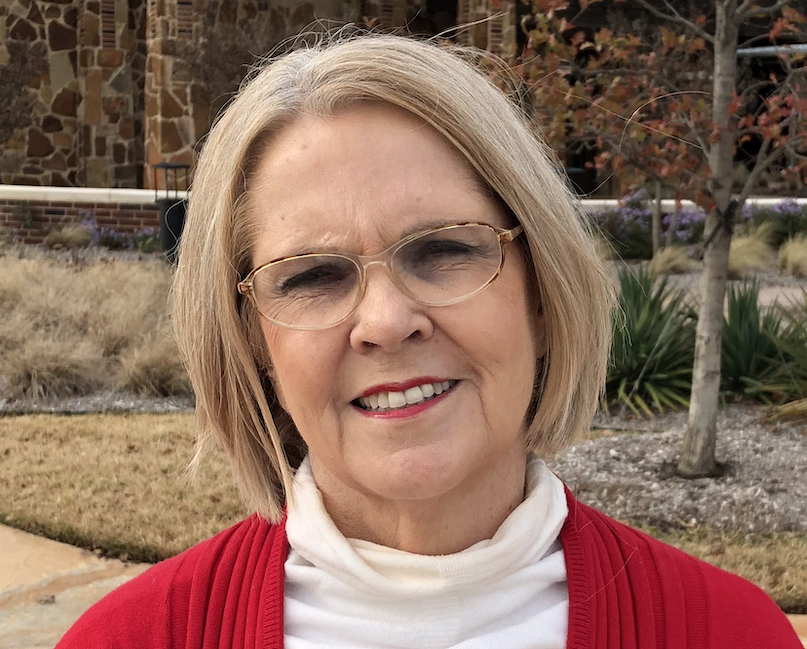 Double Oak looks forward to working with our newly elected Denton County Precinct 4 Commissioner Dianne Edmondson. Dianne is a veteran in county politics having served as Chairman of the Denton County Republican Party for 14 years and also has served on state and national leadership committees. She and her husband, Bob, have been active in the community as business owners in Denton County, members and supporters of clubs and organizations and Dianne has served Denton County as an appointee on various committees.
Since winning the November General Election, Dianne has been busy attending required elected officials training sessions and preparing to take over the office on January 1. She will work for the citizens in Precinct 4 and I know she looks forward to working with her mayors and cities to promote precinct interests and what's best for Denton County. God bless Dianne and Bob, your family and your staff.
Congratulations Denton County Precinct 4 Commissioner Dianne Edmondson sworn-in on January 1, 2019.
Congratulations Denton County Precinct 4 Justice of the Peace Harris Hughey sworn-in on January 1, 2019.
Thank you Denton County Precinct 4 Justice of the Peace J. W. Hand for your service. Congratulations on your retirement.
May 4, 2019 Municipal Election Day
Town administrative staff are preparing for the May 4, 2019 municipal election. The first day to file an application for a place on the ballot is Thursday, January 16, 2019. The last day to file an application for a place on the ballot is Friday, February 15, 2019. Town officials' seats expiring in May are:
Mayor – Mike Donnelly
Council Member – Scott Whisenhunt
Council Member – Ginger Brittain
Council Members Whisenhunt and Brittain intend to seek re-election.
Please check the town website for future May 4, 2019 election information and you are always welcome to contact town administration staff who will be glad to assist you.
Stay Informed on Town Information
If you would like to be added to Town Secretary Charlotte Allen's information email blast contact list, please contact her at [email protected]. She uses this contact list to "Get the Word Out" should there be an immediate need to inform residents and to share general information. For those interested, you can follow the town online at double-oak.com, Twitter @DoubleOakTx, Facebook and Nextdoor Double Oak.
 With winter and the possibility of bad weather closure of town hall and possible interruption of trash service if the roads are too dangerous, I encourage you to check the town website and the social media sites listed above and/or to visit crosstimbersgazette.com for town updates regarding closings and town news.
Thank you to Max Miller, owner of the The Cross Timbers Gazette, for the continued communication help you provide for Double Oak and the entire region. The town also thanks Chris Roark, with the Flower Mound Leader.
Residents are REQUIRED to check to see if it is a BURN DAY.
Residents are REQUIRED to check if a permit is needed for home projects that require town inspections for your safety.
 Double Oak Police Department checks on residents during weather events
One of the many positives of having our own police department is the personal service they can provide each resident. During previous years' snow and ice storms members of the department checked on many elderly residents and others across our town to ensure they were doing well and to see if they need any assistance. If you are a resident or have a loved one in town and wish a welfare check be done, please contact the Double Oak Police Department to arrange. Their mission is to provide the best police services for our town residents each day.
*If you are a Double Oak resident who has a medical condition that requires electricity to operate home medical equipment, such as an oxygen respiratory ventilator, please let our Double Oak Volunteer Fire Department and Police Department know and also CoServ, so in the event of a prolonged power outage, necessary steps can be taken by you and them to keep you safe.
Neighbors, please get to know one another and check on neighbors during weather events. That's always been the Double Oak way of neighbor helping neighbor. 
Be aware of scam phone calls, emails, texts
Please be aware of unsolicited scam-type phone calls. The caller may claim to be from a police department, a utility company, a city government office, the IRS or a host of other fake entities. They will claim you owe them money, try to scare you and hope you take the bait. Don't let yourself become a victim.   Never give your credit card information to someone who has called you and is unknown to you. The same goes for unsolicited emails, texts or knocks at your door. Don't give away your money to strangers. Please do not hesitate to contact the Double Oak Police Department if you have questions or concerns.
Happy New Year and Best Wishes in 2019 from the Town of Double Oak!