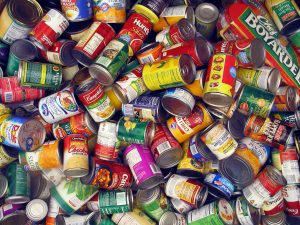 The parade may have been canceled, but the Flower Mound Parks and Recreation department is still collecting canned goods for charity.
The annual Flower Mound Christmas Parade and Tree Lighting Ceremony was scheduled for this past Saturday evening, but it was canceled — and not rescheduled — because of rain and cold temperatures.
As part of the annual event, the town encouraged the community to bring canned food items to be donated to Christian Community Action. While the event is canceled, the canned good collection wasn't.
The Parks and Rec department posted on social media Tuesday that it is still collecting canned goods at the Community Activity Center, 1200 Gerault Road, through Friday, Dec. 14.