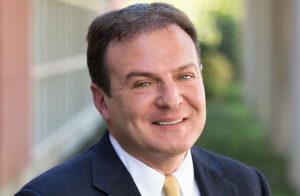 In a month or so from now, it will be that time in Flower Mound, when people begin talking about who is going to run for Flower Mound Town Council.  For sure one seat will be open as Councilman Kevin Bryant is being term-limited out of office.
Which before I go any further, Kevin has been an excellent member of Flower Mound's Town Council.  There are only positive things I can say about the time spent sitting next to Kevin …. Well, except for the death stare he would give me for over-talking during meetings.  Setting that aside, Kevin has done a great job representing Flower Mound.
With Kevin's seat becoming vacant, I want to promote two people, and hope one of them will consider running for our Council.
The first gentleman is Laile Neal.   I did not know Laile at all until I first ran for Council in 2009.  He helped me so much during that election and we have been friends ever since.  For many years Laile served on the Board of Adjustments, part of that time as the chair for the BOA.  Most recently, Laile serves on Flower Mound's Planning and Zoning Commission and he is currently the Vice Chair.  Laile is kind, humble and thoughtful.  He is an airline pilot and for the last many years his job has been teaching other pilots how to become better pilots.  Hope he won't mind me sharing this but several years ago Laile had a fight with stomach cancer, and I remember it being a very scary time.  But he has come through and is doing tremendous.  He took up running and every day he goes miles and miles and miles throughout our Town.
The second gentleman is Mike Wallace.   Whenever I think of Mike, the first thing that comes to mind is he is probably the nicest guy I have ever met.  Mike served on Flower Mound's Planning and Zoning Commission during the decade of the 2000's.  In 2009, Mike Wallace, myself and some fellow named Steve Dixon were elected to Council.  Mike and I served together for two years and when his term was up he choose not to run for re-election.  Even when Mike and I disagreed he was always extremely polite, courteous, and kind.   Mike listens to everyone's viewpoints, weighs things out, but when his mind is set on something, he is strong.  Mike has worked for Ernst and Young for as long as I can remember, but he isn't an accountant. He is responsible for something to do in their technology field and has traveled throughout the world for them setting up departments.  Our town would be a better town if Mike Wallace was back serving on Council.
If you were to ask me where these fellows stood on certain issues, I couldn't tell you for sure.  I do know each of them strongly support the objectives set forth in the preamble of our Town's Master Plan, because we have exchanged ideas and discussed the goals of the Master Plan in detail.  But this I do know about each of them, they will listen to your concerns, they will help you solve any problems you might encounter and when making decisions, their only agenda will be what is best for the long term interest of our town.  I completely trust each of them.  That is all I could ask for in someone serving our town.  I don't know if either of them will be willing to run for Town Council in 2019, but I hope they will.  And if they do, I hope you will vote for them.  We will be in good hands.
Tom Hayden       
Flower Mound Town Council 2009-2018