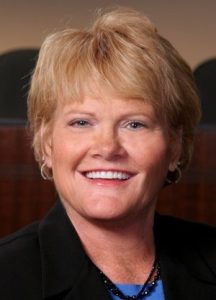 It seems just yesterday we were enjoying the warm weather of summer; but winter weather has arrived right along with the holiday season. We just celebrated the beginning of the Christmas season with Our Village Glows at The Shops at Highland Village. This event is a Highland Village tradition and we are grateful to the Highland Village Women's Club, The Shops at Highland Village and our city staff for organizing this family event. Listening to the Christmas carols, watching the lighting of the beautiful tree and seeing the excitement of the kids as Santa arrives always puts me in the Christmas spirit.
It's also time to shop for Christmas gifts and stocking stuffers, new outfits for holiday parties, food for your family gathering or holiday party, and maybe even a little pampering to take away the stress of the year. You can wrap it all up right here in Highland Village. I encourage you to shop our local retailers, dine at our local eateries and purchase your food and beverages at our local stores. We have a lot to offer you in Highland Village. As you make your shopping list, I encourage you to check the Highland Village Business Association's online directory at www.thehvba.com. The directory is separated into categories that include Shop, Taste, Go, Play and Do and every brick and mortar building in the City is included. The holiday shopping season offers you an opportunity to discover the stores of Highland Village. Support our local businesses this holiday season, you can wrap it up in Highland Village!
As we celebrate the season and reflect on the blessings we have, let's not forget those who are less fortunate. We have many great nonprofit organizations that help those in need. This season I hope you'll help where your heart leads. This time of year is the busiest and most draining for our nonprofit organizations. They are working hard to make sure everyone, young and old, has a special holiday. Help them spread some holiday cheer this year. And speaking of assisting a nonprofit, I, along with some of your Council members, will be at our Highland Village Walmart on Saturday, December 8 ringing the bell for the Salvation Army. We have been challenged to a fundraising competition between Mayor Durham of Lewisville and Mayor Dixon of Flower Mound. I hope you'll stop by and help us win this competition while at the same time support the Salvation Army in their mission to assist families this holiday.
We have many family activities lined up for you this month:
Parade of Lights holiday lighting contest – Entry deadline is December 7. Decorate your home and compete in multiple categories, just complete the application at hvparks.com
Santa at the Fire Station on Saturday, December 1 from 1 p.m. – 4 p.m. This is a great opportunity for a photo with Santa and Mrs. Claus. You can also write a letter to Santa, enjoy a bounce house, coloring, facing painting, popcorn, cookies and hot chocolate.
Santa will be in our neighborhoods beginning December 16 through December 21. You can follow Santa throughout the City and see when he will be in your neighborhood by following him on the Santa Tracker website. Just visit highlandvillage.org and search Santa Day for the link to the Santa Tracker.
Christmas at the Ranch at Doubletree Ranch Park opens on Saturday, December 8 from 10 a.m. – 1 p.m. and will be open weekends through December 29. I hope you'll make your plans to come out for this event. Doubletree Ranch Park will be transformed into a winter wonderland with Christmas lights, lawn ornaments, carriage rides and Santa and his reindeer.
As we close out 2018, I would like to take a moment to thank each of you for your generosity, your love of our community, and your support for me as I serve as your Mayor. I'd also like to thank all the employees of the City of Highland Village. You often see myself or Council members out and about and think we are the ones that make things happen in Highland Village. The reality is it is the hard-working city staff who work behind the scenes to ensure our roads are safe to travel, our parks are prepared for our enjoyment, our community is safe, our toilets flush and water is available when we do dishes or shower, emergency medical care is close by, and we have events that bring our community together. When you see an employee of the City around town, I hope you'll thank them for their service to Highland Village.
This holiday season, consider the safety of you and your family. Remember to be aware of your surroundings when you are shopping. Never leave valuables or your gifts in plain sight in your car. Always lock your car and remember to take your keys with you. I am surprised every year to learn how many of us take the safety of our city for granted and leave valuables and even our keys in an unlocked car. When we do this we become easy targets for theft. Also remember to be responsible when you attend holiday parties. If you plan to drink, designate a driver, call a taxi or use the DCTA discounted Lyft service.
I'm looking forward to celebrating the Christmas holiday and spending time with family and friends. I wish all of you a wonderful Christmas and a very happy new year! See you around town!