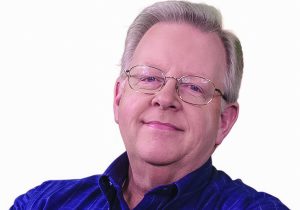 After two months of record rains, November's weather gave us a break and a much-appreciated opportunity to get started on fall gardening.  And from the look of things, December may be relatively quiet, as well.
November was much cooler and drier than normal.  As of the 24th, our warmest afternoon high temperature was 80 degrees on November 5th, while our coldest early morning low was 21 on the morning of the 14th.  Our first official freeze of the season occurred on the morning of November 10th with an early morning low of 30 degrees, only slightly earlier than our average first freeze around the 15th.  Our average temperature for the month turned out to be around 50 degrees, which is over 5 degrees cooler than normal for November.
Rainfall was sparse.  Denton Enterprise Airport recorded .24″ on the 3rd, .04″ on the 7th and 8th, and 1/10th of an inch on the 12th which gave us a total of .38″ which was 1.92″ below normal.  So far this year, Denton has recorded approximately 38.48″ of rain, which, counting a nearly two-inch deficit in November, leaves Denton roughly 2 inches above normal for the year.
No storm damage was reported in Denton County from the severe thunderstorms that struck North Texas on November 3rd, but a 66 mile-per-hour wind gust was reported in West Fort Worth at the Joint Reserve Base (Carswell).  It's likely fences were tested and a few trees were "wind-pruned" in the storms on November 3rd.
Looking ahead, the Climate Prediction Center is leaning in favor of a weak El Nino developing this winter.  A weak El Nino is probably meaningless for North Texas.  Stronger El Ninos have produced wet, stormy winters and occasional droughts, but there's no strong signal either way.
Government forecasters predict December will be near normal in terms of temperature and precipitation, while the December/January/February indicates normal temperatures but slightly-above-normal precipitation.  For what it's worth, some private meteorologists are forecasting an unusually harsh winter in parts of the mid-south in the months ahead, but the worst of the cold air outbreaks and precipitation would tend to miss Texas.
As we seal up our houses for cold weather ahead, please be sure to contact a licensed professional to inspect your gas furnaces and water heaters to check the gas lines, the heat exchangers and combustion chambers for any carbon monoxide leaks.  We know we can expect at least a handful of cold weather outbreaks and on average, about three days in which measurable snow or ice falls during the winter months.
Have a safe and meaningful Holiday season!
Brad Barton is Chief Meteorologist for WBAP820/570KLIF/99.5, 'The Wolf.'