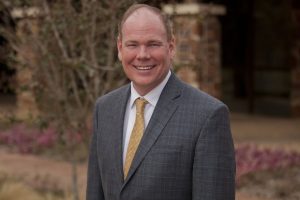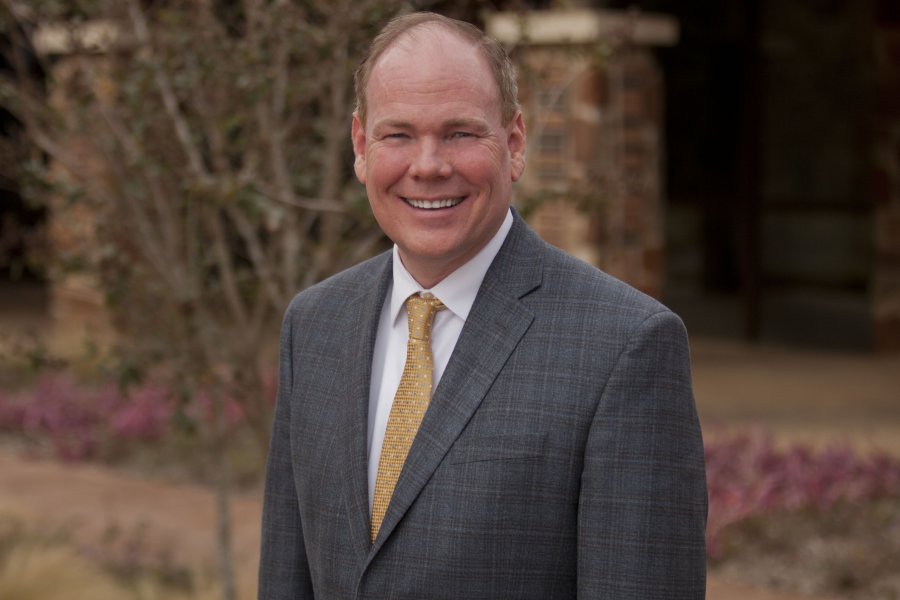 As my time as Precinct 4 Commissioner winds down, I have many people to thank for all they have done in the past 12 years to help us accomplish significant goals.
Together, we experienced the widening of FM 1171, FM 407 and U.S. 380 West as well as the extension of FM 2499, which now serves as a major north-south connector across Denton County. We also saw the completion of road construction on Copper Canyon, Chinn Chapel and Country Club roads – to name just a few of the many roads rebuilt, resurfaced and widened for easier access. Construction is now underway on FM 156 and soon will begin on U.S. 377.
We would be remiss not to mention the widening of Interstate 35E, which took coordination across our region to widen a well-traveled highway burgeoning from growth. And in the not too distant future, completion of the I-35E/Loop 288 interchange will allow for a better experience for residents and visitors alike as they pass through Denton County from north to south and vice versa.
This would not have been possible without the dedication of staff, consultants, crews and the cooperation among all of our communities, representatives, state officials, utility companies and, especially, the patience of our residents. The collective efforts helped us leverage $700 million to $3 billion in road construction improvements in the past decade.
Since 2006, Denton County's population has grown from 589,882 to 836,210 as of July 2017, according to the U.S. Census Bureau. One day soon, we will top the 1 million mark. This growth will necessitate ongoing road construction projects to deal with increased traffic throughout the county.
In the past 12 years, we have expanded services across the county by adding new district courts, expanding the jail as well as patrols, offering more services to the estimated 48,000 veterans in Denton County, opening two new health clinics and adding space for Child Protective Services as well as providing a new juvenile probation center.
Denton County's work has not gone unnoticed as we've been recognized for our budgets, purchasing and transparency while achieving an AAA+ rating with Moody's and Standard and Poors.
Economic development in Precinct 4 has brought new job opportunities and continued to diversify our tax base. Farmer Brothers relocated from California to Denton County in 2017. Tanger Outlets opened its 45th outlet mall with more than 80 retailers in Denton County the same year. Charles Schwab will open its 70-acre Westlake campus in 2019 with plans to grow to 6,000 employees in the coming years. Buc-ee's opened not one but two locations in Denton County and Peterbilt continues to grow and expand.
Each of these economic wins demonstrates that Denton County is known nationally as the place to be. Moreover, we plan to keep spreading the word to attract similar economic opportunities to our area.
Over the years, I have met and worked with many of you on local, regional and state boards, volunteered with you for area service agencies and attended many community fundraisers with you. We have talked on the phone, met in person and even greeted each other in the grocery aisles. We might have even spoken while picking up our children from school or waiting for services to begin at church.
Wherever we have met, it has been my privilege to serve as your Commissioner. And, now, as I look forward to new responsibilities and duties as County Judge-Elect, I bring the wisdom shared and lessons learned along with me.
Over Thanksgiving, as my family gathered around the table, I thought of how all of us are united in our thanks for the simple but important things in life – spending precious time with loved ones, enjoying a tasty yet wholesome meal and maybe even enjoying a game outside or on TV.
It also brought to mind some of the initiatives I will bring to my new position starting on Jan. 1, 2019, to ensure everyone has those same opportunities to enjoy life's precious moments.
Mental health and teen homelessness are among the top concerns in Denton County. Around 19.8 percent of residents in Denton County could suffer from mental illness in a single year, according to a 2017 needs assessment by the United Way of Denton County. Ten school districts and Texas Education Centers classified an estimated 2,229 teens as homeless in the 2016-17 school year and the numbers continue to climb.
Together, with your help and the collaboration of our social service agencies, we can begin to identify ways to tackle these issues and develop the resources needed to help those less fortunate among us.
We also will work on what I like to call the "Four Cs:"
Culture of Engagement – Encouraging county employees and our citizenry to engage with our communities through volunteering with local government committees and area service agencies.
Culture of Communication – increasing our outreach to keep you informed through videos, social media, profiles of businesses and nonprofits and an annual State of the County report (I'd like to say a special thanks to Max Miller, owner and publisher of The Cross Timbers Gazette who has graciously published my columns and has been instrumental in helping me keep you informed.)
Culture of Coordination – bringing all entities together from the private sector, schools and cities to state officials and entities as well as nonprofit organizations to join Denton County in achieving our collective goals
Culture of Enterprise – supporting local businesses, attracting a diverse employer base, diversifying the tax base, strengthening relationships with local chambers of commerce and Texas Workforce partners in addition to promoting tourism
Each of these four components are vital to the future of Denton County as we look ahead. An engaged and informed citizenry can help the coordinated efforts of all entities to ensure a bright future for everyone.
As we celebrate the holidays and welcome a new year, know that your welfare is at the forefront of our plans. We welcome your input and we invite you to join us in these collaborative efforts.
Together we can accomplish much.
Connect With Us
We would love to have you connected to the county by subscribing to our newsletter. Just use this link and enter your email and you'll be up-to-date on everything going on in Precinct 4: http://bit.ly/Pct4newsletter
Be sure to find us on Facebook.
If you have any questions or comments, please let me hear from you. My email is [email protected], and my office number is 972-434-3960.