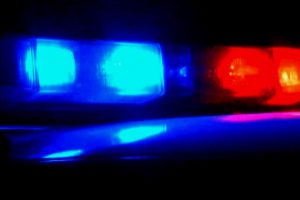 A man was fatally struck by a vehicle in a hit-and-run last week in Justin while he was walking along the side of the road, according to police.
Police were called about 9 p.m. Friday to the 700 block of FM 156, in front of Bishop Park, said Justin Police Chief Alex Cross. A man was found unresponsive and was transported to a Denton hospital, where he was pronounced dead. He has been identified by the Tarrant County Medical Examiner's Office as 50-year-old Rodney Turner of Justin.
Cross said Turner and his wife were walking along the southbound side of the road, where the shoulder is blocked off because of construction, and the stretch of road is not well lit.
"I can't say with certainty, but it's likely at least one of them was walking in the lane of travel," he said.
The driver did not stop during the incident, but she called 911 later that night to turn herself in. Justin police have interviewed her, impounded the vehicle and are still investigating, Cross said. As of late Tuesday, no charges had been filed.