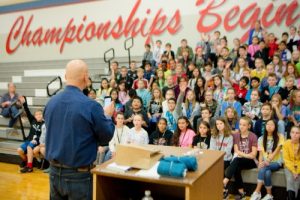 Quest of the Keys, an interactive character curriculum for students to learn and implement personal growth and leadership characteristics, has been implemented at Downing Middle School in Flower Mound.
Quest of the Keys Author and Founder, Scotty Sanders, recently challenged 160 sixth-grade Downing students as he shared the character principles found in the book, encouraging them to consider where their talents and passions lie and how they can unlock their potential in a positive way, according to a news release.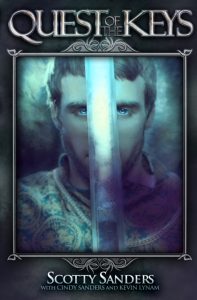 "Quest of the Keys was a wonderful experience for our students," said Lisa Lingren, Downing principal. "What a great way to organically incorporate character education into the language arts classroom curriculum with an excellent story line that is fun for the students to read."
Quest of the Keys is presented in a popular fantasy-fiction format that offers students life-guiding principles and character development through adventure, intrigue and redemption. The character program at Downing Middle School is being sponsored by Dr. Harry Ashitey, Infinity Smile Center, and by Dr. Kim Bookout, Pediatric Health Partners.
"Our time with the students was incredible," Sanders said. "Anyone curious about the next generation should spend some time with these kids because they are bright, engaged and ready for the challenges that lie ahead."
Click here for more information.