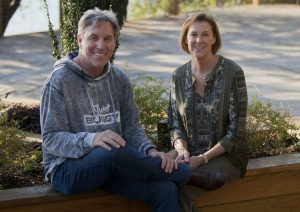 Jack Furst of Bartonville has been named Outstanding Philanthropist by the Greater Dallas Chapter of Association of Fundraising Professionals for its 33rd annual luncheon celebrating Dallas' National Philanthropy Day.
But, don't look for him in the center of a spotlight; not his style.
In fact, Furst would probably be found in the dark, behind the light, focusing on those programs, issues and people he believes are deserving of his attention and support.
"I'm a big believer in people finding their passion– to make sure they have self-confidence," said Furst. "When you feel good about yourself, that self-confidence in people's lives creates momentum for a positive environment."
He credits his personal credo to his parents, grandfather, family and life-long involvement with the Boy Scouts of America, the group that nominated him for the 2018 award.
His ancestors settled in Pennsylvania in 1774 and were farmers there for seven generations.
After serving in the Korean War, his father returned home to be the first Furst to attend college, graduate and leave the family farm to take a job as a public accountant in Richardson, Texas.
"I started in scouting as a Cub Scout back in Pennsylvania in 1967 and fell in love with the movement," he said. "I believe in the Boy Scouts' timeless values– the universal truths to do a good deed daily. My parents and the scouts did a good job of teaching and training me to help others."
His Eagle Scout project was to create and staff a game room at a Richardson nursing home, "now I guess it'd be called an assisted-living place," said Furst. "I was there four-hours daily guiding games for 15- to 20-seniors. On Thursday nights, it was 'Game Night' and I'd recruit friends to help with the fellowship of about 60 folks."
As a Distinguished Eagle Scout, it appears his life is a series of ongoing Eagle Scout projects.
The Boy Scouts of America national leadership requested Furst lead an effort to find a home for the National Scout Jamboree, a new high adventure base, plus a leadership training center.
Furst and other founding donors contributed $400+ million to build it– the Summit Bechtel Reserve in West Virginia.
When he was Circle Ten Council President, Furst designed a $90 million campaign and gave a large leadership gift. He also endowed the Jack D. Furst Aquatics Base at Camp Constantin on Possum Kingdom Lake in Palo Pinto County, Texas.
The family had moved to Richardson the summer before Furst entered ninth grade and went on to graduate from Richardson High School.
He next graduated with honors with a Bachelor's Degree from the College of Business Administration at Arizona State University (ASU) and his MBA degree with honors from the Graduate School of Business at The University of Texas at Austin.
"Both ASU and UT-Austin were– and are– great schools," said Furst. "Both have also raised their [academic] reputations dramatically. Your diploma is like a stock certificate you invest in."
He created a professorship specializing in private investment at ASU and is a member of the McComb School of Business Advisory Council at the University of Texas.
Furst directed Arizona State University's $85 million campaign to convert the football stadium into a 24/7/365 community union, plus he and his partners endowed a Private Equity Center at The University of Texas at Austin.
Teaching finance and investments, stocks, bonds and cash as an Adjunct Professor at both The University of North Texas and The University of Texas at Dallas is a hands-on way he supports and informs youth-centric programs. He shares more than 35-years of experience in leveraged acquisitions and private investments, having completing more than $50 billion in transactions.
So, with all those high-profile, spotlight-worthy accomplishments– in addition to those outlined later in the article– he turns the spotlight instead on his wife, Debra, who's no slouch herself.
"She's just spectacular," said Furst. "She has a laser-sharp mind and [she] is the most generous person I know."
A native Texan, she grew up in La Marque (southeast of Houston), and attended Southwest Texas State University and Texas Tech University School of Law.  She practiced corporate and securities law for several years, before retiring to the 127-acre Furst Ranch in Bartonville the couple established in 1997.
The ranch came after the couple's shared-investment in a cutting horse. From that innocuous 1991 start, Debra discovered a life-changing passion– how to ride and cut under the instruction of John Wold beginning in 1992. In 2001, she won the Amateur Division of the National Cutting Horse Association (NCHA) Futurity aboard the mare, A Zack Cut Jewel, a result of Furst Ranch's breeding program.
Of Debra, Furst said: "She's a free-spirit. She's a former mayor of Bartonville and still practices law on a limited basis and works with CASA (Court Appointed Special Advocates)."
Following a hip replacement a few years ago, she now concentrates on the Furst Ranch horse breeding program and being a mother to the couple's two children. Son Jackson, 21, is stationed at Fort Bragg and daughter, Jordan, 19, is a senior at Argyle High School.
"Back when our kids were young, they attended the Liberty Christian School up in Denton," said Furst. "When UNT bought out that campus, I talked with [founder and past President] Rodney Haire, about buying property [for a new location] and just ended up providing the land. The school campus sits on what had been the northern acres of our farm."
In addition to donating that land, he was instrumental in creating the Carry the Load National Tour (a nonprofit dedicated to providing ways to honor and celebrate the sacrifices made by our military, veterans, law enforcement, firefighters and first responders) and donated land and a sizable gift to build Cross Timbers Community Church in Argyle.
"I've always been a work-focused person. I had good examples of my parents & grandfather– he worked with the SPCA," said Furst. "I've always been a giver. I've worked hard and have been fortunate."
The Furst's will have a change of address during the week this coming spring when they move in to their luxury condo in the new Lakeside Tower in southern Flower Mound. Furst is also building his personal office next to a bicycle shop in Lakeside DFW.
He said being named as Outstanding Philanthropist for 2018 is an honor, but that he is a representative for, "all the many, many people who never get recognized for all they do for others. I'm just a representative, because someone was willing to take the time to run through the paperwork."
Furst supports: YMCA; Friends of Dallas Fire-Rescue; National Safety Council; Pure Adventure; Special Olympics International; United Way of Metropolitan Dallas; The Salvation Army; Dallas Can Academy; Christian Community Action; North Texas Food Bank; and, World Scout Organization.
Among his other awards are: the Outstanding Young Texas Ex Award; the W.P. Carey School of Business Distinguished Alumni Achievement Award; and, ASU's Philanthropist of the Year Award.
Currently, he founded and owns his own investment firm, Oak Stream Investors, Inc. It makes investments in real estate, oil and gas, fixed income securities and public and private equities. He has also been a General Partner at Regency Energy Partners, LP since December 2005 and Director of Capital Southwest Corporation since July 2014.
Furst said he has learned that three elements are needed to accomplish a mission's goal: first is time by people to devote toward a goal; second is the talent people bring to a project; and, third is the resource capital [money] to drive some of the larger missions.
Furst believes that confidence creates momentum; and, with momentum, all things are possible.
"The tender act of kindness– even as simple as a smile for someone who's not having a good day– it pays all involved," Furst said.
"We are only limited by our creativity and imagination."
Jack D. Furst's Professional History
Professionally, he began his career as a financial consultant at Price Waterhouse in Phoenix; from 1984 to 1986 and was a merger and acquisition/corporate finance specialist for The First Boston Corporation in New York City.
Furst returned to Dallas as Vice President and, subsequently, a Partner at Hicks and Haas– a private investment firm– from 1987 to 1989.
In 1989, he was a founding Partner in HM Capital Partners (formally Hicks, Muse, Tate & Furst Incorporated). The Firm specialized in private investments of companies primarily serving the energy, financial services, food, manufacturing and media sectors of the economy.
Currently, he founded and owns his own investment firm, Oak Stream Investors, Inc. It makes investments in real estate, oil and gas, fixed income securities and public and private equities. He has also been a General Partner at Regency Energy Partners, LP since December 2005 and Director of Capital Southwest Corporation since July 2014.
Furst knows how "to take a meeting."
He serves on numerous corporate boards and advisory councils, including: as a Henry Crown Fellow at the Aspen Institute; a member of ASU's W.P. Carey School of Business Hall of Fame; an Honorary Mountaineer Brigadier of the West Virginia National Guard; Chairman of Internet AutoParts, Inc.; Chairman of OmniAmerica, Inc. since April 1998; Chairman of Epicor Software Corporation since September 2004; Chairman of Activant Solutions Holdings Inc. since September 2004; Director of National Safety Council; Director of Cooperating Computing Company Holding Inc. since February 1997; an Advisory Board Member of Northstar Bank of Texas since 2010.; Director of iqzone, Inc.; Director at Hedstrom Holdings Inc., Hedstrom Corp., International Seed Holdings and Realm Business Solutions Inc.; Director of Viasystems, Inc., Ball, Bounce and Sport, Inc.; and ARGUS Software, Inc.; Director of Home Interiors & Gifts Inc. since June 1998; Director of Courtesy Corporation and Vectrix Business Solutions, Inc.; Director of Epicor Software Corporation since February 1997; Director of Viasystems Group, Inc. from February 2005 to May 31, 2015; Director of Triton Energy Limited since 1998; International Wire Holding Company, NEON Communications Group, Inc., International Wire Group Holdings, Inc. since April 1995; LLS Corporation since 1999; International Wire Group Inc. since April 1995; American Tower Corporation; and, Globix Corporation.