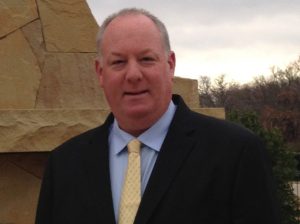 Greetings and Happy Thanksgiving from Town Hall,
Solid Waste Collection Vendor Change Notice
The town was recently notified by Waste Management (WM) of Texas, Inc. of their intent to sell certain assets and equipment, including the contract with Double Oak and several other municipalities who are serviced out of the WM Lewisville Division, to Allied Waste Systems, Inc. (Republic).
Double Oak has approved the "consent to assignment" of our contract so that when the expected sale transaction is completed on or around October 31, 2018, Republic will honor our existing contract and begin to service our town.
Republic already services our neighbors and commercial customers in Flower Mound, Lantana and other communities.
During the transition period, customers will see WM/Republic equipment on residential and commercial routes.
As a Double Oak residential and/or commercial customer, there is nothing you need to do differently.
As more information becomes available, town hall will communicate and post on its website www.double-oak.com.
Consumer Price Index Rate Adjustment (CPI) – The town has recently received the Annual CPI Rate Adjustment Notice per contract reflecting a CPI increase of 1.71%. This will adjust the monthly residential rate from $18.13 to $18.44 beginning January 1, 2019.
September–October Storm Water Events
Record rainfall during these months has caused problems for some residents and a major expense for the town. On the night of Friday, September 21, a major storm came through dropping 4-8 inches of rainfall in a short time frame. If you watched the news that evening and the next morning, newscasts showed video from across North Texas of water rescues, homes and vehicles flooded by stormwater and damaged roadways. Our town sincerely thanks the Double Oak Volunteer Fire and Police Departments for their public safety actions this night and other stormy days.
On Kings Road, a town drainage structure was significantly damaged because a trash cart and tree limbs washed down and blocked two of three storm drain pipes that go under Kings Road. This repairs will cost the town an estimated $25,000. A repair to another town structure which became blocked because of tree limbs that were washed down will cost a couple thousand dollars as well.
The record rainfall caused some residents to contact town hall about who is responsible for driveway-sidewalk culverts and bar ditches in front of or on the side of homes. Property owners are responsible for these and not the town. The property owner is responsible to repair/replace culverts and ensure their bar ditch meets requirements.
Double Oak Women's Club
This organization serves and supports our community and residents in a variety of ways. The effort and work they put in throughout the year to support the fire and police departments and town hall is tremendous and greatly appreciated. They are always there to lend encouragement and support to families within our town when needed for any reason. They welcome new members and if you are not yet a member, I strongly encourage you to visit their website at www.doubleoakwomensclub.com, attend one of their meetings or social events and you'll be warmly welcomed. Double Oak thanks the DOWC and members for everything you all do that makes our town so wonderful and friendly.
May 2019 Municipal Election
Town administrative staff are preparing for the May 2019 municipal election.
Elected officials' terms expiring in May are:
 Mayor – Mike Donnelly
Council-Member Scott Whisenhunt
Council-Member Ginger Brittain
 Please check the town website for future May 2019 election information and you are always welcome to contact town administration staff who will be glad to assist you.
On behalf of the Double Oak Town Council and Town Employees,
Thank You to Our Veterans and Happy Thanksgiving!