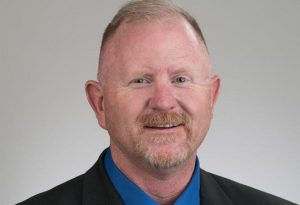 As we enter November and realize Christmas is around the corner, let's not overlook Thanksgiving. This is a great time for family, goodies, food comas and football.  I want to challenge everyone to stop and take a minute to truly see all that we have to be thankful for. This time of year can be very lonely for many people even here in our community. Let's try to reach out to those that may need nothing more than the gift of companionship.
Sadie's Upscale Consignment & Resale Shop in Roanoke (817-490-0191) exclusively supports the Metroport Meals On Wheels. Each year they have an Angel Tree full of their Meals On Wheels clients. Many years ago, my wife and I went into the shop and started looking at the tree. Some of the simple requests these dear seniors asked for were heartbreaking. Stationery, fruit, pet food, stamps, batteries, laundry detergents were just some of the many items on their lists. My wife and I left with as many of the angels as we could get and gave them to our kids and family members to fill. We returned with a truckload of bags and still felt like it was not enough. This is a great opportunity to help our senior population throughout our community.
Tuesday, November 6, is Election Day. From local to state to national positions, there are many key races. People have turned out in record numbers throughout Denton County during early voting. No matter what your political beliefs, I encourage everyone to exercise your right to go to the polls and cast your vote.
Movie Night in the park was finally held on Saturday, October 20. Due to the soggy park fields it turned into Movie Night in the Parking Lot. Nevertheless, the weather was great and the "Lion King" was a big hit. We served a lot of cotton candy and I want to thank First Methodist Church and Jon Donahue for providing the popcorn.
The second annual Christmas tree lighting will be held on Saturday, December 1 from 4 to 8 p.m. at the main Argyle Fire Station 511 located at S. Gibbons Rd and FM 407. This year's event will be even bigger and better than last year with live music, food vendors, carolers and more. Santa will be there too and will surely steal the show. Make sure to bring an item for the Argyle Food Bank & Toy Drive.
I want to congratulate the new members of the town's Planning and Zoning Commission (P&Z) and welcome Paul Kula, Cindy Herman, Casey Stewart and Richard Spies who is returning for another term. All these individuals applied and were selected to serve for the next two years. I personally want to thank everyone who applied to serve our community.
I also want to congratulate the new members of the town's Economic Development Corporation (EDC) and welcome Sherri Myers, Chris Rosprim, Brandon Moore and Jason Lillard. Also serving in Advisory positions are Charles Lewis and Shelton Dunn. These individuals will be assisting the town to develop its economic direction and future.
Just as a reminder, I will be at Town Hall on the first Saturday of every month at 9 a.m. for "Mornings with the Mayor." This is a time for citizens to get to know me as well as talk about any issues that may be on your mind. I always try to have a topic in mind for the day but that is not set in stone. Please come out and join me for some inspiring conversation, coffee and donuts.
As always, we are committed to serving the citizens of Argyle with the utmost Integrity and Transparency. My philosophy is to serve for the Common Good with a Common Goal with Common Sense.