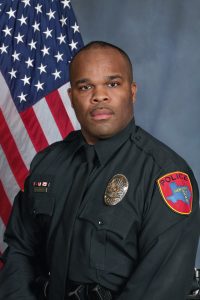 A Denton police officer saved a newborn baby who was going in and out of consciousness on Tuesday afternoon, according to a Denton Police Department news release.
Patrol Officer Yancy Green was on duty about 12:30 p.m. Tuesday when he responded to a call of an unconscious person in the 900 block of West University Drive, the news release said. Green found a mother who had just given birth to a child in the backseat of her vehicle, and the newborn was in and out of consciousness, not breathing and turning blue.
Green tried to clear the child's airway and assist the mother, and he was able to get the baby to start breathing again, the news release said. Denton Fire/Rescue Arson Investigator Brian Gilmore soon arrived to help Green until Denton paramedics arrived and transported the mother and baby to a local hospital, where both are doing well, according to the Wednesday evening news release.
"Having a baby not breathing can be difficult and stressful to deal with," Gilmore said. "Officer Green kept calm and provided the best care possible."