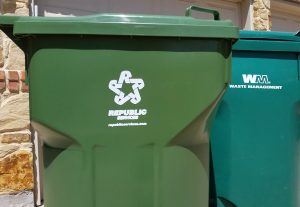 Waste Management has informed the town of Double Oak that it will sell its trash/recycling pickup service contract in Double Oak to Republic Services, which already provides these services in several other towns in southern Denton County.
Double Oak has approved the "consent to assignment" of its contract, which is expected to be sold around Oct. 31. Republic will honor the existing contract and begin to service Double Oak after that, according to a town news release.
Double Oak residential and commercial customers don't need to do anything differently. For more information, contact Double Oak Town Hall at 972-539-9464.