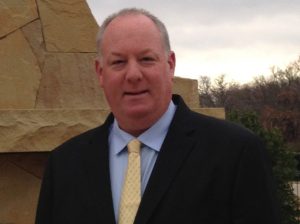 Town Council Adopts 2018-2019 Budget and Lowers Property Tax Rate
The Town Council on September 24th adopted the 2018-2019 fiscal year maintenance and operations budget which went into effect October 1.
The council voted to lower the property tax rate to $0.23000 per $100 valuation. Double Oak's property tax rate is one of the overall lowest in Denton County and North Texas.
As it should be, there were various opinions, thoughts and views brought to the table on budget line items, and after discussion, decisions were made and we moved on. Our town's residents and staff are to be commended for their active role in developing the budget and the lowering of the property tax rate.
Residents approved a 2 percent local sales tax election a couple of years ago. Myself and council made a commitment to residents that once the increase in sales tax revenue was realized we would work to lower the property tax rate. Promise made and promise kept.
I am proud of town councilmembers: Andrew Wills, Anita Nelson, Scott Whisenhunt, Joe Dent and Ginger Brittain for their leadership, thoughtful discussion and stewardship throughout this budget process which began in June. The town thanks town treasurer Ted Gruenloh for his work developing the budget. I am equally proud of past mayors and councilmembers, whose efforts during their terms in office, has contributed to the town's financial stability of being debt-free and sticking to our development standards that require minimum one-acre lots and have said no several times to higher density developments.
Real estate agents will tell you that Double Oak homes and properties are sought-after on the open market. Potential buyers like the fact that our town does not have high density housing, we have low overall taxes, our town is financially conservative and debt-free, we have a low crime rate with 24/7 police patrols, we have a dedicated 100% all-volunteer member fire department, we have community service organizations like the Double Oak Women's Club and we have outstanding school districts. Our town's location and overall development provides residents with a small-town rural feel where they live, yet, with all the conveniences of dining and shopping choices nearby.
Thank You and Best Wishes to Charlie Wright
Double Oak thanks and extends best wishes to our longtime Director of Public Works and Building Official Charlie Wright who has moved on to work for a larger municipality. Charlie has done so much for our town and will be remembered forever. Thank you, Charlie Wright! Thank you to our administration and police department staff who have taken on extra tasks at this time.
Town Secretary Email Information Group
 Town Secretary Charlotte Allen, began this information email group a couple of years ago. It is used as a tool for town hall to get information out to our residents. If you wish to be added, please email Charlotte at [email protected]. Town information can always be found on the town's website at www.double-oak.com.
DOUBLE OAK WISHES EVERYONE A HAPPY AND SAFE HALLOWEEN!