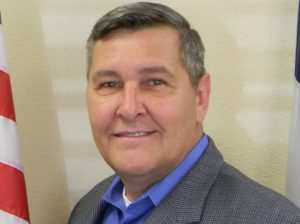 The Good and Unpleasant:
The Good: Northlake's policies, location, and ordinances continue to attract new business. We are in discussions to bring additional commercial and retail businesses to the Town. We have one of the lowest tax rates in DFW. Our location to major transportation hubs, exceptional schools, and housing options for current and future employees are major factors the companies have been looking for in DFW.
Please, review your utility bill to learn how to setup an account to pay bills online or call the Town and ask for finance for further assistance.
Improvements to Cleveland-Gibbs from FM 407 to FM 1171 are on schedule. The northbound lanes, to FM 407, are planned to be opened in November. The Canyon Falls Developer is scheduled to start paving the southbound section in December, due to the weather delays. Bottom line: The entire road is on schedule to be completed by the first quarter of 2019.
Two new commercial buildings are being constructed in the office/industrial zone located at SH 114 and I-35W. The sewer, road, and drainage improvements at Dale Earnhardt continue. TxDOT continues to repave 35W during the evening hours.
The Town budget I proposed to the council passed, has not changed the tax rate for the past 20 years which remains at 0.295 cents.  We have a balanced budget and will maintain and improve Town services.
The Certificate of Obligations (COs) passed without adding any new taxes. These funds will be used to improve the entire water system and ensure water pressure is maintained for everyone in Northlake (residents and businesses).
The traffic signal at Harvest Way and FM 407 is scheduled to be operational by time this article is printed.
The Fire Station located at Cleveland Gibbs and Old Justin Road is now open; the grand opening is on Oct 6th at 1 p.m.
Town Hall will be moving to "1500 Commons Circle, Suite 300, Northlake, TX  76226" before the end of the year. The current location will be staffed for a short period of time (about a month) to accept utility bill payments. Please check the website for updates and additional information.
The Unpleasant:
TxDOT is still studying the need to expand FM 407. Please share your comments and concerns at the public meetings, and let Denton County TxDOT know your concerns. They can be reached at 940-387-1414 and call them, or make comments to their website not on local Facebook pages.
Are you concerned about school financing? Then you might find it interesting to learn that during the next State Legislative session, the current plan is to reduce school funding.  The proposed plan is to shift approximately $3.8 billion to property owners (Texas Education Agency Estimates, TML.org). I have been told by state representatives/senators that fixing the state's school finance system is a major issue and is being looked at.  Let the state legislators know their plan is not fixing school financing and they need to be a leader and pass legislation to fix the problem.
Last word:
If anyone has suggestions on how to improve these types of notices (single community-focused event), please let me know. If you like the stability, services, and projects the Town is working on let the Staff and Council know.
I encourage communications to be on public record.  I believe in total transparency, and when statements are made by public officials via their official e-mail, they are available to the public without hiding behind social media. If you hear or see something on social media that interests you, contact the Town to voice your views. All voices should be heard and not only a few who hide on the internet. Your voice and opinions matter. Contact information for staff and councilmembers is located at www.town.northlake.tx.us
I am excited that the Town has a bright future and will continue to welcome everyone for generations to come. If you have any comments or suggestions to improve your quality of life in Northlake, please let me know. If you have recommendations to improve public communications/information, please let me know. Thanks for your time.
Peter Dewing, JD. CWO3/USMC (ret), 940-390-4303, [email protected]