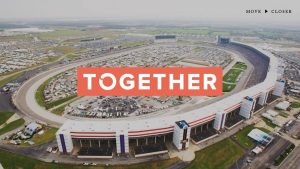 A big Christian conference is expected to bring as many as 100,000 people to Texas Motor Speedway this weekend.
PULSE, a student-led prayer and evangelism movement, is holding its Together Generation event on Saturday and Sunday at the speedway and will likely mean a noticeable increase in traffic and general busyness in the Roanoke/Northlake areas.
PULSE is "praying for 100,000 to join them" at the event this weekend, said a PULSE spokeswoman. This will be the second Together Generation conference. The first, held on the National Mall in 2016, drew about 300,000 people.
The free event features many popular Christian speakers and music groups, including Hillsong Worship, Jesus Culture, Bethel Music, Lecrae and John M. Perkins. Click here for more information.