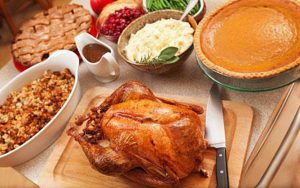 The Denton County Friend of the Family organization is hosting its annual Thanksgiving Drive, seeking donations for hundreds of families.
The local nonprofit, which provides compassionate and comprehensive services to those impacted by abuse and violence, is seeking the community's help in feeding more than 300 families at Thanksgiving, according to a DCFOF news release.
The most needed items are $10 gift cards to Kroger or Walmart so families can purchase their own protein, as well as canned fruits and vegetables, boxed mashed potatoes, gravy, boxed stuffing, peanut butter and jelly, rice, beans and more.
For more information, click here.