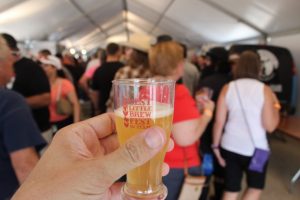 The 6th annual Best Little Brewfest in Texas this month will give southern Denton County residents a chance to taste from more than 300 craft beers, spirits and wines, all for a good cause.
The event will take place Oct. 20, in Old Town Lewisville. Visitors will be able to sample craft beers from more than 80 independent breweries, as well as craft ciders, Texas wines and regional distilled spirits, according to a news release. There will be food trucks and live music as well.
General admission tickets, which get you in after 3 p.m., are $40 for 12 tastings, and VIP tickets are $70 and they get you in early, at 1:30 p.m. Additional tasting cards are available for $5 to get 12 additional tastings. The festival ends at 7 p.m.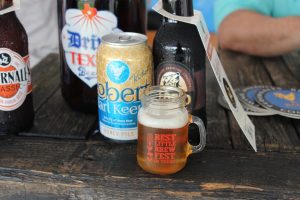 All proceeds will benefit Cloud 9 Charities, in support of Alzheimer's Association Caregivers and teen suicide prevention through Communities in Schools of North Texas. Local business owner Kim Cloud started the charity 16 years ago, and she said the Best Little Brewfest in Texas will also financially support the charity's Bedtime Rescue, a program to temporarily house homeless families and help them make longterm plans.
For more information about Best Little Brewfest in Texas, go to bestlittlebrewfestintexas.com or facebook.com/blbfit.