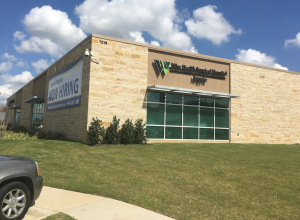 A grand opening reception was recently held to celebrate the grand opening of the new Wise Health Surgical Hospital near Argyle.
Adolfson & Peterson Construction completed construction in late summer on the new 44,782 square foot single-story, ground up ambulatory surgery center, according to a news release sent Monday. The surgical hospital, located on Crawford Road near I-35W, is complete with an emergency department and full-service imaging including MRI, CT Scans and X-Rays.
The grand opening reception offered live music and facility tours including demonstrations from medical representatives using some of the most advanced surgical equipment available.
"We are excited to offer a surgical hospital with facilities designed for comfort and efficiency, the most advanced technology and a highly trained staff focused on excellent care," said Wise Health System CEO Jason Wren. "We look forward to growing with the region and providing much needed health care services closer to home for many North Texas residents."
Owned by Wise Health System, developed by Castle Development Group and designed by Mike Hale Architects, the new hospital also provides six surgical suites and 12 patient beds and maintains a primary focus on orthopedics and spine surgery, according to the news release. Architectural features include a drive-up porte-cochere, a spacious lobby and reception area, and the campus also houses a Fit-N-Wise physical therapy facility and other medical offices. The Wise Health Emergency Center & iCare Urgent Care was also built on-site and provides residents of the surrounding area immediate medical services. It opened in late spring.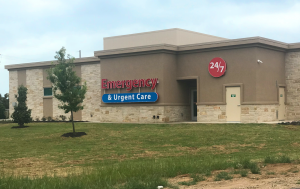 "Working alongside Castle Development Group and the Wise Health System teams to see this project come to life has been a great privilege," said Corbett Nichter, regional president of Adolfson & Peterson. "I am proud of how the AP project and architectural teams came together with Castle and Wise Health System representatives to deliver a truly spectacular hospital for the city of Argyle."
Compared to larger, full-service hospitals, Wise Health Surgical Hospital at Argyle offers convenient scheduling with a specialized nursing staff focused on personalized care, according to the hospital's website. The facility performs a wide range of surgical procedures which includes orthopedics, spine, pain, podiatry, gastroenterology, general, and bariatric surgery.