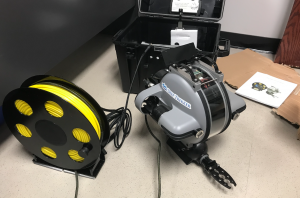 Atmos Energy has donated $11,000 to the Flower Mound Fire Department to buy an underwater remotely controlled vehicle, according to a town news release.
The underwater vehicle, called a Deep Trekker, will be used to assist the fire department in rescue and recovery operations without having to wait on a dive team, according to the town, and can also be deployed in areas where divers cannot fit or it is unsafe for them.
The company presented the donation at Monday's Town Council meeting. The fire department received the Deep Trekker on Thursday.