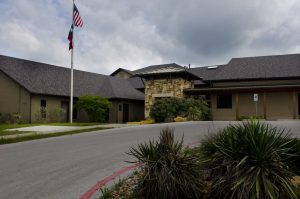 The Argyle Town Council voted Tuesday night to approve the Fiscal Year 2018-19 town budget and the new town vision statement.
After brief discussion during the Council meeting on Tuesday night, Council members voted unanimously to approve a budget that will raise more total property taxes than last year's budget by $217,414 (8.83 percent), and of that amount $74,094 is tax revenue to be raised from property added to the tax roll this year, according to the town of Argyle. The tax rate of $0.397500 per $100 will not change.
For more information about the new town budget, click here.
Council also unanimously approved a new vision statement for the town. In February, Council appointed a Vision and Mission Committee to work with the community to establish a mission and vision statement for the town, according to the town website. At a Town Council meeting last month, the committee  proposed the following to be the town's vision statement:
"The Town of Argyle is committed to preserving our small town character and natural beauty through thoughtful growth, stewardship of resources and a citizen-focused government."
The committee also prepared five guiding principles to go with the vision statement:
Sense of Community: Argyle provides a small town lifestyle that fosters community connections.  We place a strong emphasis on family, safety, and activities that instill hometown pride.
Preservation: We will preserve our natural beauty and resources including tree canopies, watersheds, creeks, open spaces, topography, air and water quality, animal wildlife, along with our charming small town heritage.
Citizen-focused Government: Our town government is based on integrity, transparency, and accountability to the citizens of Argyle.  We value the voice of our citizens and encourage open participation and communication.
Responsible Development: We are committed to preserving our small town atmosphere, while encouraging vital business growth and economic prosperity in order to maintain and improve our infrastructure.  Developers will adhere to our ordinances, respect our Vision and Guiding Principles, and the input of our citizens.
Academic Excellence: Argyle supports and encourages high quality student focused education at all levels both public and private.
The vision statement and guiding principles were added to Tuesday's council meeting's consent agenda, which was unanimously approved.