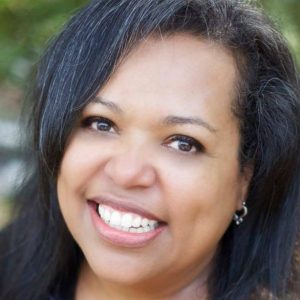 As a church group prepared for a youth mission trip, a teenager asked, "Is there Wi-Fi?"
This was an anxious and entirely predictable question from a teenager eager to serve, but reluctant to be offline.
According to a Nokia study, users check their devices 150 times-a-day; an average of once every six-and-a-half minutes.
Today, adults and teens have similar digital habits, making it a challenge for all us to keep from being distracted by our devices.
Flower Mound resident Madlin Mangrum, has a mission, too: to help families connect in real-life using a healthy digital balance.
"Unplugged Family" is the mission and passion of this mother, wife and professional, who advocates, encourages and informs individuals and families about the benefits of "digital wellbeing."
"Technology should improve life, not tune out everything and everybody," says Mangrum. "Only by finding a balanced life are we able to develop, discover and treasure real-life connections with one another."
According to comScore, 64-percent of American households have digital devices; and the average U.S. household has 10 active, connected devices. Households with four or more people have 19 devices on average.
With nearly universal access to a smart phone, 46-percent say they cannot live without it. In fact, the very identity of many teens is closely tied to communicating through social media, instant messaging and selfies.
Sharing practical, routine ways for families to enjoy "screen-free zones" and digital "down-time," prioritizing real-life over online time and replacing digital distractions with genuine family connections and communications is promoted by Mangrum.
"Instead of just telling your kids to put down their device and find something else to do," she says. "Do something offline with them. Love is often spelled T-I-M-E."
On Sunday afternoon October 7 from 2 to 4 p.m. (optional Q & A available following program), "Unplugged Family" and Lamb of God Lutheran Church will present "Unplug to Connect." Experience reclaiming your family without ditching your digital devices. The afternoon is open to parents, middle and high school students, grandparents, and the community. A $20 donation to the church covers the entire family.
"Unplug to Connect" will feature Madlin Mangrum sharing practical strategies, spiritual inspiration and "StrengthsFinder" tools to help everyone live a healthier digital lifestyle.
Special guest, Keith Dorscht, MTS, psychotherapist, speaker and pastor from Colorado will bring his wisdom, compassion and humor– plus the principles and process of "The Communication Cure" tool– to turn your family-dynamics around fast.
"My family paid a steep price traveling the digital 'super highway' mindlessly," says Mangrum. "With intentionality we enjoy our digital devices in healthier doses."
Incorporating her professional degrees and family experiences with studies, certifications, research, networking, high energy and a light heart, Mangrum now serves "Unplugged Family" on a fulltime basis, as a speaker, coach of digital well-being, and Gallup-certified StrengthsFinder coach.
For more information about "Unplugged Family," visit its Facebook page or: unpluggedfamily.org
To register for Unplug to Connect, visit: www.log.org/events.