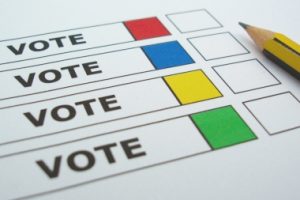 Are you registered to vote? The deadline to have a say in the Nov. 6 election is Tuesday, Oct. 9.
Click here to see if you are registered. As of late last month, there were more than 492,000 registered voters in Denton County, according to the Denton County Elections website.
Southern Denton County ballots will include the U.S. Senator race that is garnering national attention, with Democrat Beto O'Rourke challenging Republican Incumbent Ted Cruz.
In the race for TX-26 district in the U.S. House of Representatives, which represents all of Denton County and parts of the surrounding area, Incumbent U.S. Rep. Michael Burgess (R) is challenged by Democrat Linsey Fagan.
There will be many other national, state and county races on the ballot. To highlight a few local ones:
The race for State Representative in District 63 pits Democrat Laura Haines against incumbent Republican Tan Parker
Republican Andy Eads is up against Democrat Diana Leggett for County Judge
Republican Dianne Edmondson is campaigning against Democrat Bryan C. Webb for Precinct 4 County Commissioner
Click here for a sample ballot in your district.
Early voting will be available at select locations from Oct. 22 to Nov. 2. The early voting locations in southern Denton County are:
Highland Village Municipal Complex, 1000 Highland Village Road
Flower Mound Municipal Court, 4150 Kirkpatrick Lane
Denton County Southwest Courthouse, 6200 Canyon Falls Drive
Robson Ranch Fitness Center, 9416 Ed Robson Cr., Denton
Lewisville Municipal Annex, 1197 W. Main Street, Lewisville
Click here for more information about early voting.