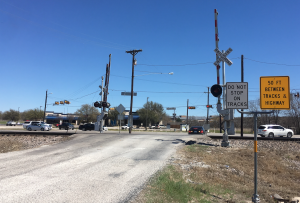 The town of Argyle is furthering its evaluation of quieting the five railroad crossings in town.
Argyle Town Council recently authorized an agreement with a consultant to perform a feasibility study about turning the railroad crossings in Argyle into quiet crossings. Town Manager Kristi Gilbert said the town is eyeing the Hwy 377 expansion project in 2021 by the Texas Department of Transportation as the right opportunity to make the railroad crossings quiet.
"Working with Denton County and TxDOT should realize a cost savings," Gilbert said.
The Federal Railroad Administration requires trains to sound their horns multiple times before crossing a road. The horn volume level must be between 96-110 decibels, and in the Argyle area, thousands of homes are well within earshot of the horns. If Argyle were to convert crossings to quiet zones, the trains would only sound their horns in cases of emergency.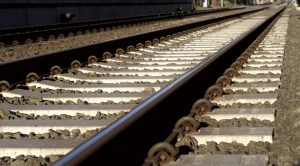 Railroad crossings in quiet zones typically require additional safety improvements such as gates with channelization or medians and four-quadrant gates, according to Operation Lifesaver.
Because all of Argyle's crossings are less than a quarter-mile from each other, the town would have to make them all quiet crossings, or none, Gilbert said. If starting from scratch to convert them into quiet crossings, Gilbert said the cost could reach $750,000 per intersection, but if the project can be coordinated into the overlap of the Hwy 377 expansion, "this has potential to be the cheapest way to do it."
To convert them into quiet crossings, the town would have to create intersections where nobody would be able to get around the tracks if the bars were down, with a 100-foot raised median or barrier on both sides, Gilbert said. Railroads also have very high safety standards for quiet crossings.
"They have made it where you have to prove it will be just as safe," Gilbert said.
Gilbert said trains typically take about 21 trips per day through Argyle, and the town receives a lot of complaints about the train noise. However, other residents like the train, saying it's part of Argyle's rural character, she said.
When the feasibility study is done, which is expected to be in several months, the town will know the true costs of the potential project, which will inform its ultimate decision to green light the quiet crossings or not.