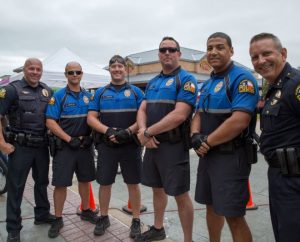 The Flower Mound Police Department Bike Unit is raising funds for an upcoming event for 50 long-term patients at Cook Children's Medical Center.
FMPD is collecting donations and selling "Cycle for a Cause" T-shirts for the event through Tuesday, according to a town news release. To order a shirt ($15 for kids sizes, $20 for adults) or make a donation, click here. Order forms and payments should be returned to the FMPD station, 4150 Kirkpatrick Lane, by 5 p.m. Tuesday.
All proceeds from the fundraiser will be used to buy games, crafts and prized for the 50 kids at the carnival-style event scheduled for Oct. 16. The event is not open to the public.