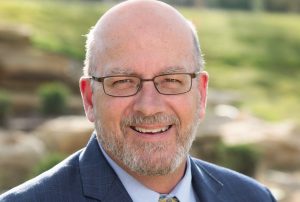 In about 60 days, this election will be decided.  For Denton County Commissioner Pct. 4, for the first time in many years, you will have a choice to make.  I have stated previously my background, experience and qualification for Denton County Commissioner, Pct 4.  I won't bore you by going into it again other than to say that I have direct experience for the role and my opponent does not.
Denton County operates on an annual budget of $316,000,000.  Formulating and approving the budget is one of the key functions that the Commissioner's Court performs.  To do this effectively and prudently, it helps to have a commissioner that possesses an aptitude to comprehend large budgets, accounting basics and record keeping.
My 6 years' experience serving on Town Council included approval of $60 million budgets.  My opponent has trouble managing campaign reports totaling $60,000.  During the campaign, she was required to file five finance reports.  She did so.  She also filed four additional reports, correcting errors on the originals.  One of the reports had to be corrected twice.
After having the opportunity to correct them multiple times, after the primary run-off election was decided, I believe they still have significant errors.  Many errors.
When finance reports are filed, candidates are expected to record expenses accurately and timely.  Expenses paid with a credit card use a separate form from expenses paid for by cash, check or debit card.
By April 9th, my opponent had shown $4,783 in credit card expenses charged to her campaign.  For some reason, as of that same date, she had paid, from campaign contributions, $8,893 to Citicard.
To be clear, my opponent paid $4,110 more on her credit card than she listed as campaign credit card expenses.  (As of Sept 8, 2018; votedenton.com/campaign-finance/)
Finance reports allow voters the ability to see who is supporting a campaign and how contributions are being spent.  When completed correctly this is a worthy exercise in transparency.  When error filled finance reports are filed, then corrected weeks after an election takes place, the entire purpose has been thwarted.  But to then still have errors three months after the election, raises reasonable questions about aptitude and integrity.
Sadly this is not the first time issues such as these have been raised.  One of her primary opponents raised similar issues earlier this year.  Despite her previous protestations, she continues to file reports that raise new questions.
So this November, you have a choice to make.  You can vote to elect a County Commissioner with experience and aptitude to perform the role or you can vote for a partisan that is inexperienced and unable to manage her own campaign finances.
The choice is yours.  With your vote, we can keep Denton County moving forward.  On November 6th, vote for Bryan Webb for Denton County Commissioner, Precinct 4.  Experience, Aptitude and Integrity matter.

Bryan C. Webb
Candidate for Denton County Commissioner Precinct 4
Flower Mound, TX