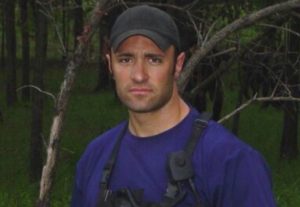 Much has been written about the recent tragic accident that occurred last Tuesday in our town. Dan Licardo is a national hero because of his service as a U.S. Navy Seal, a solid citizen of Flower Mound, and a wonderful friend of my family since the time he arrived in Texas. I am praying for his recovery and doing what I can to help. Please donate funds or blood as you can.
Here I want to focus on why Dan is currently winning his fight to survive the horrific car crash and terrible injuries. Almighty God certainly wants Dan to continue his work here on earth, and he put a terrific combination of resources and committed professionals to work in an incredible effort to save Dan's life.
FMPD and FMFD arrived on the scene immediately, in force and with modern equipment and highly-trained first responders. Very quickly the two children who were in the pickup's back seat were checked out and then rushed to Children's hospital in Dallas for complete examinations due to the extreme violence of the crash. Those exams confirmed the accident scene evaluation that neither was seriously hurt. Seatbelts had kept them safe.
All the while our extraordinary fire and police departments worked together for about 45 minutes to keep Dan alive while carefully separating the truck from the tree enough so Dan could be removed from the truck and placed on a CareFlite helicopter for a quick transfer to Parkland Hospital in Dallas. Throughout that lifesaving process there was fire risk due to the extensive damage of the truck.
All Flower Mound citizens should be extremely proud of our police and fire departments, the leaders, the responders and the equipment, all of which performed at the highest level. As the accident scene intensity came to an end with the helicopter's departure, our Fire Chief, Eric Greaser, drove the mother of the children to the medical center in Dallas containing both Children's Hospital and Parkland. Chief Greaser provided support to the Parkland Trauma team for hours that night and did not head back to our town until he was certain that Dan had cleared the first hurdle and would be moved out of the trauma department. I cannot overstate how important he was to the effort and what an impressive job he performed.
Parkland Hospital trauma units have got to be the very best on the earth. The men and women are the brightest, best trained and most committed in this pressurized specialty and at Parkland they are working in a brand new facility equipped with the best and most high tech tools that exist. Led by Dr. Isaacs and Dr. Cripps, upwards of 25 people attended to Dan and beat all the odds as they finally got his bleeding under control and stabilized him enough to give him the fighting chance that he has now. The intense application of their rare skills, which was helped by Dan's immense strength of body and will, saved his life.
Dan lost his lower legs and has many other injuries and broken bones. Parkland Hospital is now working on restoring health as they plan for rehabilitation to begin someday. The hospital is also now playing host to the daily invasion of the Trauma ICU ward by a growing contingent of Navy SEALS, Marines, Green Berets, Navy, Army and Air Force vets, plus loving family and friends from across the USA who have come to show their love, honor and support.
Flower Mound and Dallas County should be proud of their response and the people who made it possible and who are continuing the effort. I look forward to the day that Dan can thank them all personally.

Joe Roach
Flower Mound, TX