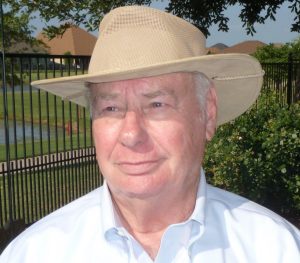 Denton, Argyle and Northlake's joint venture for a new fire station located at Cleveland–Gibbs and Old Justin Roads is nearing completion. It should be in operation by October.  The fire station will be staffed by Argyle and will be three miles from Robson Ranch's front gate by way of Fraught Road.  I will let you know when the "ribbon cutting" will occur in October.  This fire station will have a positive effect on homeowners insurance rates.
The Denton Energy Center (DEC) went on line supplying electricity to the Texas Grid in mid-July.  DEC's 12 natural gas generators can be started in 5 minutes and generate 225 megawatts of power.  Robson Ranch does not receive Denton electricity and the good news is Robson Ranch residents will not be paying for the $250 million Power Station.  DEC bonds will be paid by revenue from the sale of electricity to Denton customers.  Just for information, I requested a comparison of the emissions of DEC compared to the emissions from DFW.  DEC is less than 0.02% of the emission from DFW.   Not significant.
A West Loop 288 project from I-35W to I-35 is in the planning stage.  The controlled access freeway will consist of two main lanes and two lane frontage roads in each direction.  The first phase will be one frontage road to be complete in 2022.
Agendas and video are available on line for all Denton City Council meetings.  Google "City of Denton", Click on "City of Denton Home", then "Government", "public meetings", "City Council".  Meetings of the Denton City Council are archived back to 2009.  You can see the agenda and view the video live or stored of every City Council meeting.  Other committees are also available.
Click on August 2, 2018 City Council agenda, click on "1. B. Exhibit 2 – FY 2018-19 Proposed Budget.pdf."  More information about the 2018/2019 proposed budget than you will want to read.  An open meeting will be scheduled for public input on the budget. Below is the schedule for the adoption of the tax roll, tax rate and budget:
September 11: 2nd Public hearing on Tax Rate-Public hearing on proposed Budget
September 18: City Council Tax roll, tax rate and budget
The tax rate was reduced by $ .045 per $100 appraised value last year. This year the tax rate will be lowered by $.017 per $100.
Many changes have taken place in the last year and a half since Todd Hileman became Denton City Manager.  Wasteful spending on things like "mining of materials from the City dump" have been eliminated.  Departments like Permitting and inspections have new leadership and direction.  Without going into a lot of explanation, many problem areas have been addressed and "cleaned up:  The city streets that have been neglected for so long are being replaced or repaired.  The City of Denton is financially sound and has great leadership in place.
Robson Ranch Rambler
By Larry Varnes, Vice President, Resident Director, Robson Ranch HOA
Robson Ranch has been asked to write a monthly article outlining what is new at Robson Ranch. As friendly neighbors, we want to invite those who don't know much about us to share in our Robson Ranch hospitality.
Did You Know?
Robson Ranch has both superb food and beverage facilities as well as a premier golf course that is available to all our neighbors. While we operate like a country club, we are open to the public for both golf and food.
The Wildhorse Golf Course is by all definitions one of the best maintained 18-hole golf courses in the North Texas area. We are also developing nine holes to be opened in the fall of 2019. But that is another story. Our maintenance crew is renowned for keeping the golf course in tip-top-condition. The course is open to the outside player Tuesday through Sunday. Bring a copy of this article and you will receive $20 off a tee time.
The Wildhorse Bar and Grill is one of the finest dining experiences in Denton.  It sets atop a hill overlooking breathtaking views of the community and our golf course. Robson's Executive Chef is constantly conjuring new, tasty offerings covering a wide spectrum – from simple sandwiches to Cedar Plank Salmon and Filets. We also have full-service banquet facilities whether you want to host a large party up to 400 guests, or a more intimate party for 20.
People in surrounding communities just don't realize the scope of our public amenities until they visit and then say "Wow!" Just stop by the main gate. Tell the attendant you are here for golf, to eat at the Wildhorse Grill or just look around. You'll always get a big smile and a mighty Welcome!
It just gets better. The Wildhorse Golf Club has hired a new Director of Golf Operation to join our team. His name is Roger Martinez, a 25-year PGA golf pro who helped build Santa Ana Pueblo in New Mexico into a golf powerhouse. His accomplishments at Santa Ana Pueblo was recognized by hosting the USGA Open in the year 2000. In 1999, he also brought the PGA's prestigious club professional championship to the Santa Ana and Twin Warriors golf courses and the USGA's U.S. Amateur Woman's Public Links Championship. During his career, Roger Martinez also mentored 40 PGA professionals, many of whom are now head professionals at their own golf courses.
Roger has become a neighbor, buying a home with his wife in Argyle. As Roger said time and time again in his interviews: "This one just feels right!" We agree and welcome Roger to our team. Now we would love for you to come to the same conclusion. I think you'll personally also find Robson Ranch, "Just right."