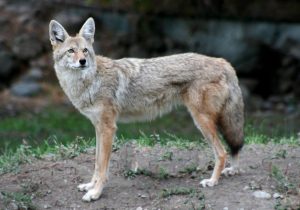 The Flower Mound Public Library is set to begin a new monthly program about local wildlife next month.
The first "Wild About Flower Mound" program, sponsored by The Flower Mound Foundation, will be held on Sept. 13 at 7 p.m. at the Library, 3030 Broadmoor Lane.
Chris Jackson, author of the "DFW Urban Wildlife" blog, will discuss the critters that live in our urban areas, seen or unseen, according to a town news release. He will also cover what to do if you see a coyote or bobcat in your yard, and will answer residents' wildlife questions as well.
The Library recently announced that it was extending its hours on Thursdays. It has usually closed at 5 p.m. on Thursdays, but starting in September, it will close at 9 p.m. on Thursdays.
To register, email [email protected] or call 972-874-6165.