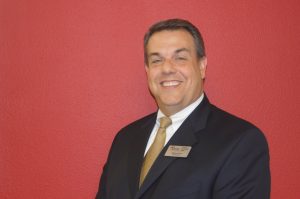 Christian Community Action is introducing the community to its new president and CEO, Stephen Hood.
Hood joined CCA in June to replace Chasz Parker, who resigned from CCA in January, according to a CCA news release last week.
"Stephen's experience in leadership and passion for serving others brings a spirit that will guide CCA in the next phase of ministry in our community," said Bill Cavalle, CCA chairman of the board.
For over 25 years, Hood has led a diverse and successful career in the non-profit sector, according to the news release. He has served as the executive director for the Wellness Center for Older Adults in Plano, where he built and delivered programs designed to address the unique and growing needs of the senior population.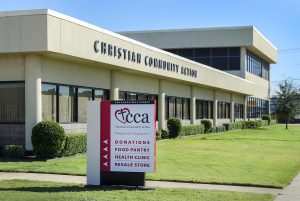 Hood has served in a variety of senior leadership positions in faith-based organizations. With over 15 years at The Salvation Army, Hood served as a local pastor for congregations in Kentucky and administrative responsibilities in Washington, D.C., Fort Lauderdale, Florida and DFW, where he oversaw 23 service centers and 360 employees with an operating budget of $54 million.
Hood has also provided oversight for the Shelby Kennedy Foundation and the National Bible Bee and served as the executive director for Community Bible Study International, leading the organization to establish culturally relevant bible studies in 60 countries and 33 languages. He has served as a consultant for other faith-based organizations in the area of fund-development, board development and building strong internal controls with fiscal reporting.
Hood completed his undergraduate degree in business administration and accounting from Houghton College; his master's in strategic management from Indiana Wesleyan University, with a seminary diploma and officers' commission from The Salvation Army's Officers' Training College. Hood has three children: Rebecca, Kathryn and Jonathan.