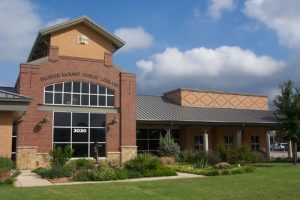 Local residents can learn Chinese through games and hands-on activities in the upcoming Chinestory Chinese Language Learning Workshop at the Flower Mound Public Library.
One workshop geared toward kids and families will be held on Aug. 25 at 1 p.m. at the library, 3030 Broadmoor Lane, and a second workshop, meant for teens and adults, will be held on Aug. 28 at 7 p.m., according to a town news release.
"Chinestory uses vivid imagery and storytelling to teach the fundamentals of the Chinese language, from the basic strokes to characters and phrases," the news release said.
Presenter Haiyan Fan, Ph.D. is the author of Chinestory: Learn Chinese Through Pictures and Stories. To register, call 972-874-6165 or email [email protected] Click here for more information.