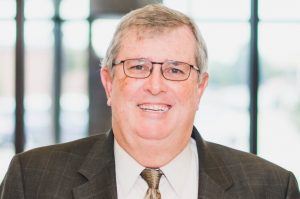 You will soon see news reports regarding school ratings from the Texas Education Agency (TEA). Lewisville ISD wants to encourage you to view these ratings for what they are — a misguided attempt to label our schools based almost solely on flawed standardized testing. Lewisville ISD rejects this form of accountability, as our district and our schools are more than a grade based on a state standardized test.
While it is important for us to measure the effectiveness of our instructional practices and ensure all students are learning, LISD believes Texas students would be better served by a comprehensive community-based accountability system, which looks beyond high-stakes, multiple-choice tests to meaningful assessments that have value for students, parents, and teachers, as well as measures what each community deems important in promoting college and career readiness. True accountability can't come from a state or national system; it must be a respectful partnership between state and local interests. It must come from the community's hopes and dreams for its children.
In response to ongoing frustration with the current accountability system, LISD has joined with 62 other public school districts in Texas to develop a grass-roots Community-Based Accountability System (CBAS) where every child is valued and respected and schools can be evaluated beyond state standardized tests. This collective of districts has partnered with the Texas Association of School Administrators to form the Texas Public Accountability Consortium (TPAC).
We are pleased to share with you that LISD created Campus Profile Sheets that serve to better inform our community about the more robust educational experiences students receive at our schools. These Campus Profile sheets will be sent home with your child's first nine weeks report card and are currently available on the LISD website: http://lisd.net/profiles.
To learn more about the disadvantages of an A-F rating system, visit: https://bit.ly/2w3Eqkg
I hope you will join us and districts across the state in telling our state leaders no student can be solely judged on standardized testing, nor can the schools that serve them.
Thank you for your continued support of Lewisville ISD.
Kevin Rogers, Ed.D.
Superintendent of Schools
Lewisville Independent School District