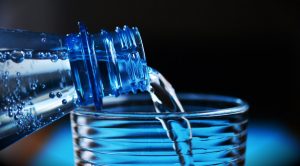 When local residents donate bottles of water at the local Firehouse Subs shop, they will get a free sandwich.
Firehouse Subs, 6100 Long Prairie Road, Suite 150 A, is running its H2O For Heroes fundraiser on Saturday. Bring in an unopened 24-pack of bottled water, and you'll get a free medium sub. The water will go to local fire and police departments to be distributed to those in need, according to Firehouse.
The fundraiser is limited to one sub per person.