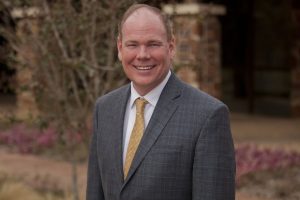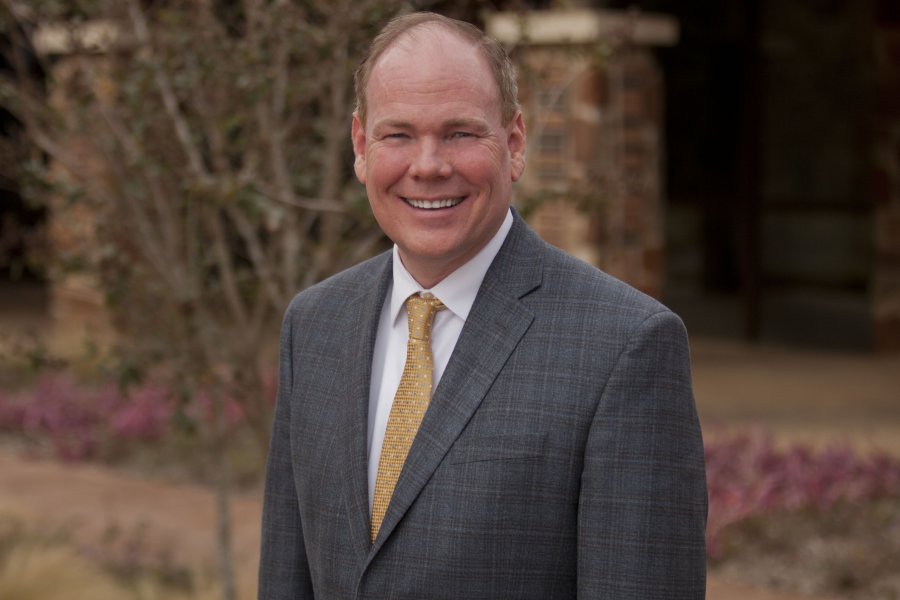 By Denton County Commissioner Precinct 4 Andy Eads
Managing the Summer Heat 
While families within Denton County begin to purchase back to school backpacks and school supplies, the summer heat is a concern in North Texas. Aside from the mosquitoes and sunburn that accompany Texas' heat, multiple heat related illnesses including heatstroke, heat exhaustion, and heat cramps can affect residents in Denton County during these hot weather months too. People at the highest risk include: Infants and young children; the elderly; individuals with heart, circulatory problems, or other chronic illnesses; people who work outdoors; athletes and those who exercise outdoors; individuals taking medications that alter sweat production or body heat regulation. 
Enjoying time out at local parks, pools, or on the lake can be a fun way to spend some time with family and friends, but taking precautions to protect yourself and your loved ones from heat related illnesses and injuries is essential. The Centers for Disease Control recommends everyone take these precautions during hot weather months to stay safe, healthy, and hydrated: 
Stay in air-conditioned locations as much as possible

 

Drink plenty of fluids even if you do not feel thirsty

 

Schedule outdoor activities carefully

 

Wear loose, lightweight, light-colored clothing and sunscreen

 

Pace yourself

 

Take cool showers or baths to cool down

 

Check on friends or neighbors and have someone do the same for you

 

Never leave children or pets in cars

 

Check the local news for health and safety updates

 
Denton County Public Health advises county residents to pay attention to the health of individuals who are outdoors or returning from being outdoors. Remembering the symptoms of heat exhaustion and heat stroke can also help during a potential emergency. Dizziness, nausea, headache, rapid heartbeat, and trouble breathing may signal that someone is overheated. Sipping on water and splashing cold water onto the body can help cool it down. Call 911 immediately if these methods do not bring relief or if a person collapses or loses consciousness. 
SPOTLIGHT: Harold Jackson, Denton County Maintenance Assistant 
I would like to take the time to recognize one of Denton County's employees and a dedicated community volunteer.  
In 1977, Harold Jackson moved from Louisiana to Denton, TX, when he was just 13 years old. Throughout his transition, Harold always felt welcome in his new community in the City of Denton and spent his adult life giving back to the youth in his community. 
Mr. Jackson started working with Denton County in 1981 when he participated in a summer job program. At the end of the summer the head of the department asked the foreman if he would like to hire Harold full-time, and that began his 37-year career with Denton County Facilities.  Harold is a dedicated employee and was awarded the third Employee of The Year in 2000.  
During Harold's free time, he volunteers his time to Denton's youth. In 1997, Harold started the Apollo Nights Talent Show for the youth of southeast Denton, recognizing the need to use the newly built C.H. Collins stage in the Fred Moore Park "to bring folks out" to the park. Mr. Jackson and Roger Johnson started the talent show by offering free snacks, music by DJ Terry Stanberry, and a place to showcase their talents, with assistance from Charlie Rabbit of the Martin Luther King Jr. Recreation Center.   
Harold wanted to create something for the neighborhood kids to do that would not cost them anything so he worked hard to raise money through mowing lawns and gaining sponsorships to provide drinks, snacks, and cash prizes to the participants. After twenty-years, on June 15, 2018, the Apollo Nights Talent Show was Harold's last year to host the event, recognizing that "many of the kids have other things they wanted to do" and while "it was a good run," Harold was tired. 
In addition to the Talent Show, he coaches a youth flag football team and coordinates an annual flag football tournament each year on Martin Luther King, Jr. day. Harold works vigorously to get sponsorships for the games. He mentors the children and encourages them to stay in school and graduate high school. Harold was awarded his own "day" from the City of Denton in February 2004 recognizing his hard work and dedication as a volunteer in the community.     
On July 17th, 2018, Denton County Commissioners Court presented Harold Jackson with a Proclamation for his commitment to the youth of Denton County through the Apollo Nights Talent Show and his work with other youth activities in the City of Denton.   
THANK YOU Harold Jackson, for your 37 years of service to Denton County, your unwavering dedication to the youth of the City of Denton and your upbeat personality that makes people smile! You are a true servant to your community and we are grateful.  
Did You Know?   
A significant section of the $1.6 billion North Tarrant Express project along Interstate 35W opened ahead of schedule Thursday, July 19, 2018.
The completion of this project will significantly improve commute times and alleviate congestion for Denton County residents that travel the 35W corridor, which saves time to spend with your family. We are proud of the project's early completion, coming in two months ahead of schedule.    
Officials with the project said the section of I-35W from Northside Drive to the I-820/I-35W interchange is now open to drivers and that the project's final section, from Northside Drive south to Interstate 30, is on track to be completed later this year.   
In 2014, during pre-construction, the traffic volume was approximately 110,000 cars per day. As the new I-35W corridor opens, traffic volume along the highway has increased to more than 132,000 cars per day on average. The project spans about 10 miles of roadway currently ranked 23rd on the state's most congested list; the roadway was sixth on the list when construction began in 2014.   
Connect With Us   
We would love to have you connected to the county by subscribing to our newsletter. Just use this link and enter your email and you'll be up-to-date on everything going on in Precinct 4: http://bit.ly/Pct4newsletter    
Moreover, be sure and find us on Facebook.
If you have any questions or comments, please let me hear from you. My email is [email protected], and my office number is 972-434-3960.