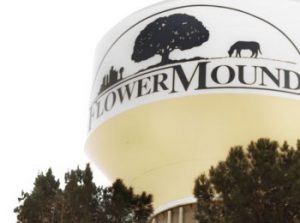 Flower Mound's population grew by almost 2 percent in 2017, according to new numbers from the town of Flower Mound.
Last year, the town's population grew by 1.8 percent from 71,850 to 73,130, according to a town staff presentation at a recent planning session. That growth rate is on par for three of the last four years. The town had growth rates of 1.7, 1.6 and 1.7 percent in 2014-16, respectively. Last year, the official growth rate spiked at 4 percent because of the completion of an apartment complex.
The town's numbers come from the North Central Texas Council of Government's estimates as of Jan. 1, 2018, according to the presentation. The NCTCOG uses newer numbers than the U.S. Census, which reported in May a 4.3 percent increase, but that was for 2016. The town is forecasting a population growth rate of up to 5 percent for the Jan. 1, 2019 population estimate because of new apartments.
For the most part, Flower Mound's growth rate tends to remain below Denton County's growth rate, which has risen from 1.6 percent to 3.6 percent over the past eight years, according to the town.