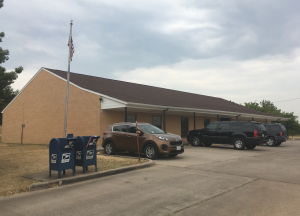 The United State Postal Service is planning to expand the Argyle Post Office by almost doubling its size.
The Argyle Post Office, 440 Hwy 377 N, services a large and growing area. Zip code 76226 includes Argyle, Lantana, Bartonville, a large portion of south Denton and growing parts of southern Denton County, such as the Harvest and Canyon Falls communities.
The USPS has been told, and is planning for, continued substantial growth in the area, according to Albert Ruiz, a USPS spokesman. After studies were done on the growth and future growth, it has been recommended that the Argyle Post Office remain in its current facility and expand the building by almost doubling its size.
The USPS is planning to complete the bid process for the project in September, begin construction this fall and have the work completed next summer, according to Ruiz. The cost of the project is not yet known because the bids from contractors haven't been received.