Flower Mound town administrative staff and the new Town Council and mayor had a "very productive" — and long — strategic planning session last week.
The new look Town Council got together on July 17 at the Flower Mound Operations and Maintenance Facility with town administrative staff for an annual six-hour meeting. Town Manager Jimmy Stathatos said the planning session served two purposes: to give the new Town Council members and mayor the opportunity to discuss their priorities and goals for the next year with staff, and for the staff to share updates about topics such as economic development, traffic signals and more.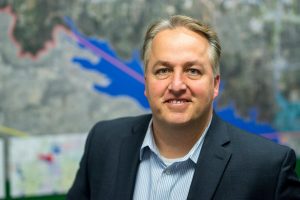 "I thought it went very well," Stathatos said. "The new council members wanted to vet things important to them, and the council was very cohesive. Like any group of people, they're not going to agree on everything, but when there were differing opinions, everyone was very respectful."
Steve Dixon was elected mayor last month, though he has previously served as a council member. Sandeep Sharma and Jim Engel were elected in May to serve their first terms as council members, joining current council members Jason Webb, Kevin Bryant and Claudio Forest.
During the planning session, one of council's main priorities was about parkland dedication, Stathatos said. They recommended staff set different guidelines based on occupancy levels for new developments, whether they're single family, multi-family or senior housing developments.
Council also requested town staff explore hiring a consultant to evaluate whether or not it would be a good idea to create a tax increment reinvestment zone (TIRZ) — a political subdivision created to implement tax increment financing — for the Lakeside district, which the developer has requested, Stathatos said. A TIRZ would allow some of the new property taxes that come from the Lakeside district to be put back into infrastructure in Lakeside.
A lengthy discussion was also focused on putting power lines underground, Stathatos said. Council members mentioned power lines that were recently installed above ground in Flower Mound, and they wanted to know if the town could require new power lines be installed underground.
"Most people are not real excited when they see new power lines above ground," Stathatos said, "but oftentimes the town doesn't have discretion. The service provider, such as CoServ or Oncor, can choose whether they will bury the lines."
Stathatos said providers prefer the overhead power lines because they are easier to repair quickly than underground, and if the new lines are less than 1,200 feet long, the providers won't bury them.