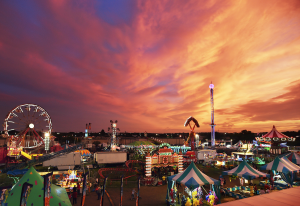 The 90th annual North Texas Fair and Rodeo will take place August 17-25. The event will kick off with a performance by the Josh Abbott Band, and there will be more headlining performances from greats such as Pat Green, Conjunto Nube, Jake Hooker & The Outsiders, G.R.I.T. (Girls Raised in Texas), Ben Haggard, Koe Wetzel, (Denton's own) Eli Young Band and Clay Walker, according to a news release from the North Texas Fair and Rodeo.
The North Texas Fair and Rodeo doesn't just focus on country music, though. With a membership and group of volunteers that go back several generations, the event focuses on the importance of family fun, tradition and memories.
"We continue to support youth, agriculture and community," said Glenn Carlton, Executive Director of the NTFR. "We strive every year to make this event better than the year before. We want to bring you fun and excitement for the whole family," Carlton said. To do this, the NTFR hosts musical talent, professional and youth rodeos, livestock exhibitions, a premier midway, and special exhibits.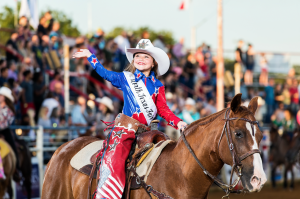 Last year the NTFR saw the return of Swifty Swine after a 25 year hiatus from the fair. This year, the diving and racing pigs are back to continue the excitement for new and veteran fairgoers alike, according to the news release. The NTFR is also bringing in Special Head, magician from America's Got Talent, to mystify, amaze and entertain attendees of all ages. The NTFR has consistently drawn record crowds over the last several years and is recognized as one of the leading PRCA rodeos in the Southwest. This year's event is expected to draw more than 180,000 attendees.
The NTFR is a 501(c) (3) non-profit organization dedicated to the preservation of western heritage. All revenue is reinvested into programs, scholarships and facilities. The NTFR contributes around $500,000 each year to area youth. According to the Center of Economic Development at the University of North Texas, the NTFR and its facilities have a $7,000,000.00 economic impact in Denton County and an approximate $4,000,000.00 impact on the city of Denton.
For more information or to purchase tickets, visit ntfair.com