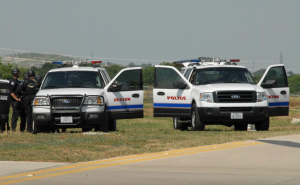 Soon after the city of Denton announced the departure of Police Chief Lee Howell, two assistant police chiefs announced their retirements.
The city announced on June 25 that Howell was resigning his post to become the next police chief for the city of Saginaw. A couple weeks later, Assistant Chief Roger White announced his retirement on July 10 after more than 34 years of service. Three days later, Assistant Chief Scott Fletcher announced his retirement.
According to the city of Denton, the assistant chiefs are leaving "to pursue other career opportunities."
Both assistant chief retirements are effective July 27, according to a city news release. Howell's resignation is effective Aug. 6.
Denton City Manager Todd Hileman has met with Denton PD command staff to discuss interim chief duties and the qualities they are seeking in new leadership.
"While it is unfortunate that we are losing three members of our senior leadership team in the Police Department in such a short amount of time, the level of tenure, professionalism, and experience among the ranks in this department makes me confident that we will have a smooth transition moving forward," Hileman said. "I am incredibly thankful for the dedication of Chief Howell, Assistant Chief Fletcher, and Assistant Chief White. I wish them all the best as they move forward in their careers."
Fletcher and White both held numerous positions in the Denton Police Department throughout their careers. Fletcher has served as a reserve officer, patrol officer, field training officer, sergeant, lieutenant and captain. White has served as a patrol officer, criminal investigator, sergeant, lieutenant and captain, and was a founding member of the DPD Tactical unit along with Howell.
Prior to his departure, Howell is overseeing the process to select at least one assistant police chief, who is expected to be named by July 28, according to the news release.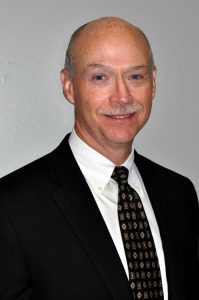 "Denton should be proud of the men and women of the Denton Police Department that work hard every day to keep our community safe," Howell said. "I have no doubt Denton will continue to have exceptional service throughout this period of transition."
When Howell assumes his new position as Saginaw's police chief next month, it will be his fist law enforcement position outside of Denton County. Howell began his law enforcement career at Denton PD in 1981 and served as a patrol officer and field training officer, detective, sergeant in Criminal Investigations and Patrol, and a lieutenant over various assignments including Internal Affairs and the Office of Professional Standards, Special Operations and Criminal Investigations and the Narcotics Unit, according to the city of Saginaw. He spent 16 years as a member of the Denton Police Tactical Unit, including 8 years as commander. He was promoted to captain in 2002. Three years later, he was recruited by Sheriff Benny Parkey to serve as Chief Deputy Sheriff for Denton County. In 2011, he returned to Denton PD as police chief.
The city of Denton is using the services of Ralph Andersen & Associates to conduct a nationwide search for the new police chief. The position has been posted and interested candidates should apply by July 27, according to the city. After reviewing all applications and selecting finalists, there will be a two-day inclusive interview process. The interview process will include receptions for both the public and the City Council to provide feedback to the City Manager, who will hire the police chief. The interviews will tentatively be held Aug. 30 and 31.