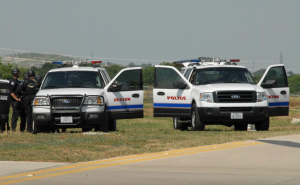 The Denton Police Department warned local residents Thursday of a check deposit scam that was attempted on one of its own.
"If you are going to attempt to check scam someone, it's best to not target the Deputy Commander of the Criminal Investigations Bureau," the department said in a news release.
How the scam works is the scammers will send a check to someone with their name on it written from an account that doesn't belong to them. If the person who received the check deposits it, the scammer will contact them and claim they sent the check in error, according to the news release. The scammer will ask the victim to return the money, but keep a little for themselves for the trouble. After the victim sends the money to the scammer, they find out the check they deposited wasn't good.
Denton police urge people to not deposit an unsolicited check from a business or person they don't recognize. Instead, contact the business or individual on the check to see if they know about the check. If not, file a report with your local police department and turn over the check.