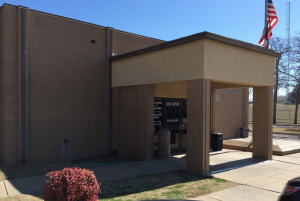 The Texas Department of Public Safety announced Thursday that it will enact a temporary measure to reduce overcrowding at six driver license  offices, including one of Denton County's offices.
Summer is one of the busiest times at Texas DL offices, according to a DPS news release, and current overcrowding at the six offices — Conroe, Denton, Houston-Dacoma, Plano, Rockwall and Temple — is creating safety concerns as customers wait outside in the summer heat.
Beginning Monday, these six locations will provide only mandatory in-office transactions until Aug. 31.
The Denton office is located at 820 North Loop 288.
Most residents can conduct their transaction online, by phone or by mail, which would allow them to skip the trip to a DL office all together, the news release said. Customers who visit any of the six locations who are eligible to conduct the transactions online, by mail or by phone will be directed to an alternate full-service DL location nearby, should they still prefer an in-office visit.
Other than the Denton office, there are two other DL offices in Denton County, one in Lewisville at 400 North Valley Parkway and one in Carrollton at 4600 Hwy 121.
For more information, click here.