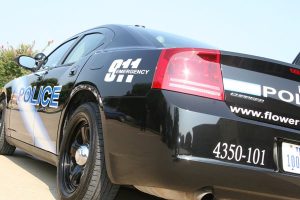 The Flower Mound Police Department shared a scripted video last week to remind local teenagers about the town's curfew.
The video shows two groups of local teens considering going out late at night, but they are confronted by the town curfew. In the video, Flower Mound Police Department school resource officers remind teens that the curfew, which applies to kids 16 and younger, means they must stay home between 11 p.m. to 6 a.m. Sunday through Thursday, and 12-6 a.m. Friday and Saturday.
FMPD used the new Facebook video format called Facebook Premieres — which lets publishers post pre-recorded video as live footage — to publish the video, which can be seen below.
https://www.facebook.com/FlowerMoundPoliceDepartment/videos/790210177769228/