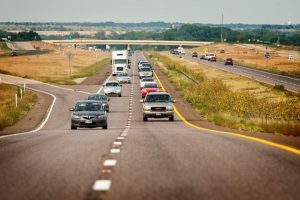 TxDOT is about to begin a months-long construction project on I-35W from the Denton/Tarrant County border to the I-35E junction that is expected to cause some delays.
TxDOT will begin a full-depth pavement replacement of the mainlines on the 16-mile stretch of rural interstate on Saturday, according to a TxDOT spokesman. Crews will mill and overlay the southbound lanes before moving to the northbound ones.
Construction will be done from about 8 p.m. to 6 a.m. daily. During construction, the interstate will be reduced to one lane and is expected to cause delays. The project is expected to be completed this fall.