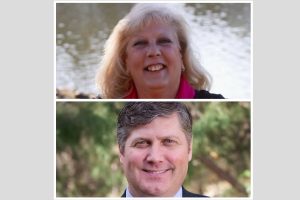 Flower Mound residents will decide who will lead their town for the next three years on Saturday.
Steve Dixon and Cathy Strathmann are the choices in the town's first mayoral runoff election since 1992.
So far, 3,643 residents voted early over the past week-and-a-half, a 15% increase over the early voting total in the May 5 election.
If you are still undecided, watch the mayoral candidate forum here.
Polls will be open on Saturday from 7 a.m. to 7 p.m. The runoff election is open to all registered voters, regardless of whether they voted in the May 5 general election.
ELECTION DAY VOTING
Denton County: June 16, 7 a.m. – 7 p.m.; at Flower Mound Municipal Court, 4150 Kirkpatrick (for voters residing east of FM 2499); and, Flower Mound Library, 3030 Broadmoor Ln. (for voters residing west of FM 2499).
Tarrant County: June 16, 7 a.m. – 7 p.m., at The REC of Grapevine, 1175 Municipal Way in Grapevine.
More information is available at www.votedenton.com or access.tarrantcounty.com/en/elections.html