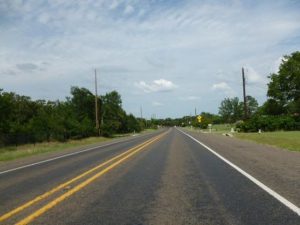 The Texas Department of Transportation will be working on road repairs on FM 407 in and near Northlake, and it is expected to cause delays for the next few weeks.
Drew Corn, Northlake's town administrator, said TxDOT has informed the town that it will be repairing pavement failures on FM 407 in and near Northlake for about the next three weeks, starting Wednesday. Corn said that because of ongoing road construction on nearby highways and roads — such as Hwy 114 and FM 156 — Northlake has had an increase in traffic on its thoroughfares recently, including on FM 407.
The road will be reduced to one lane with flaggers alternating traffic direction, and driver should expect delays, Corn said, adding that he believes the repairs and delays will be similar to the work that was done last week on FM 407 in Argyle.