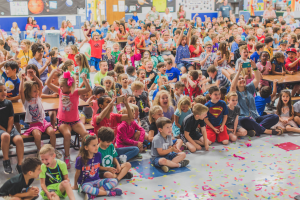 Two local elementary schools in the Lewisville ISD have been named two of the 73 2018 National Schools of Character.
Character.org, a nonprofit organization that validates character initiatives in schools and communities around the world, recently released its list of the 2018 National Schools of Character, which included Flower Mound Elementary and McAuliffe Elementary in Highland Village.
Through an in-depth and rigorous evaluation process, National Schools of Character were found to be exemplary models in character development by providing students with opportunities for moral action, fostering shared leadership, while engaging families and communities as partners in the character-building effort, according to a LISD news release.
Character.org will honor the designated schools at its 25th National Forum on Character to be held later this year in Washington D.C.