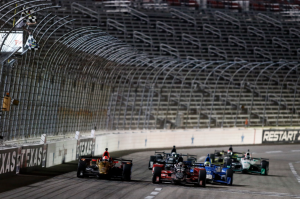 The upcoming IndyCar races are expected to cause some traffic and road closures around Texas Motor Speedway.
The Rattlesnake 400 will start at 8 p.m. on June 8 and the DXC 600 will begin at 7:45 p.m. on June 9. Traffic is expected to be heavy in the area of Hwy 114 and I-35W before and after the races, and some roads in the area will be temporarily closed after the races end, according to the town of Northlake.
Residents are encouraged to avoid the area during those times, if possible. For more information, click here.