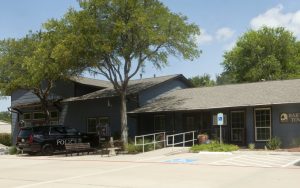 The residents of Bartonville overwhelmingly supported their police department in a town survey.
The town mailed a survey to its residents to ask them if they think the town should have a police department and, if so, how many police officers it should have. The survey was also posted online and was open from April 2 to May 4.
According to Tuesday's Bartonville Town Council meeting agenda, the town received 318 responses, but only 271 were verified, a response rate of 45 percent. A hefty majority of respondents — 232 households, 86 percent — said they agree with the statement, "The town of Bartonville should have a police department."
On the second question, the town asked residents to say how the department should be staffed, from a chief and one officer to a chief, sergeant and five officers. None was also an option.
The most popular answer was "chief and three officers," which is the current staffing level of the department, with 41 percent of the response. Only 16 percent of respondents recommended the department decrease in size. A combined 43 percent said they wanted a larger police department, selecting either "chief and four officers," "chief and five officers" or "chief and sergeant and five officers."
The town "will use the survey results to implement the recommended level of service," according to the town website.
Mayor Pro Tem Jeff Traylor said last month that most current council members ran on a platform promoting smaller government and lower taxes, and they wanted to get the residents' unbiased opinions about the size of the police department.
"If council says that we know what our residents want because it's what we think, that feels inappropriate," Traylor said. "We'll do what needs to be done to meet the town's expectations."