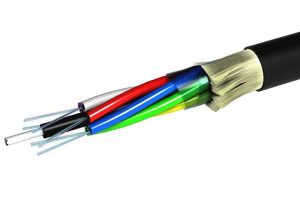 4:40 p.m. Thursday update: The Grande Communications phone and internet services have been restored.
Original story: Phone and internet services went down Thursday much of Denton County for customers of Grande Communications.
A spokesperson for Grande Communications said a construction crew was working on a new turn lane near the Dallas North Tollway and Gaylord Parkway in Frisco when the crew cut a fiber line around lunchtime, cutting service for customers between that location and Robson Ranch, including the town of Argyle.
The town of Argyle said on social media that its phone service is down and not  expected to resume until Friday morning. Calls placed to 9-1-1 are not affected.
Grande crews are "working hard to repair" the fiber, but there are 288 fibers in the line and each one has to be spliced, so it's "not a fast fix," the spokesperson said.